Bangladesh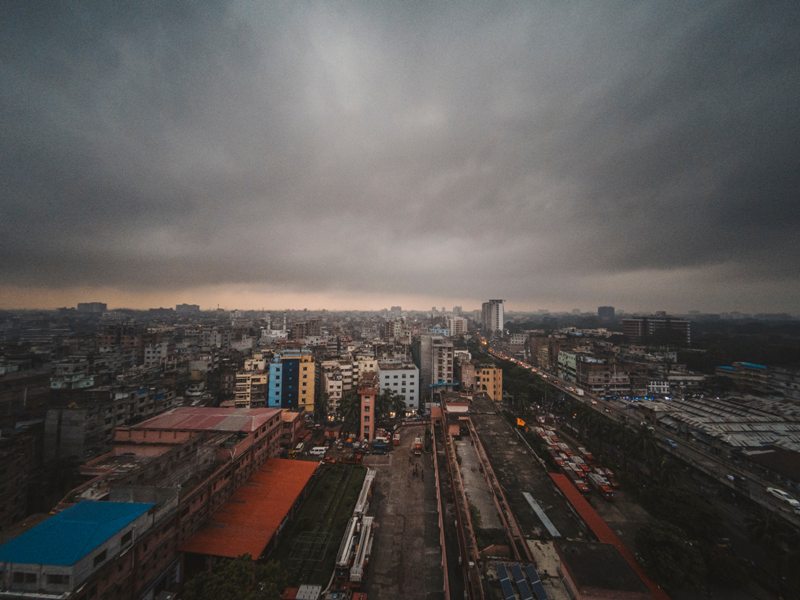 Unsplash
Rain improves Dhaka's air quality
Dhaka, March 21: Due to the rain, the air quality of Dhaka has improved a lot. Dhaka is ranked 24th in the world according to IQAir, a global weather monitoring organization, which is much better than the last few days.
As seen at 11 am on Tuesday (March 21), Pakistan's Karachi topped the list with 191 points. China's Beijing is in second place with a score of 187. Dhaka is 24th in the list with 91 points.
Besides, Myanmar's Yangon is on the third position in the list. Fourth is Skopje in Macedonia, fifth is Delhi in India, sixth is Xinjiang in China, and seventh is Chiang Mai in Thailand. Along with the first position, another city of Pakistan, Lahore, is in the eighth position. In addition, South Korea's Incheon and Kyrgyzstan's Bishkek are in ninth and tenth place respectively.
A total of 100 cities of the world have been kept in 6 categories in that list of IQAir. The worst position in that list is 'hazardous'. A city with a score of more than 301 is classified as 'hazardous'. Today there was no city in that position.
The next places are very unhealthy (201-300), unhealthy (151-200), unhealthy for sensitive groups (100-150), moderate (51-100) and good (0-50).
According to the list, Portland in the US and Sydney in Australia are the best with a score of four.