Bangladesh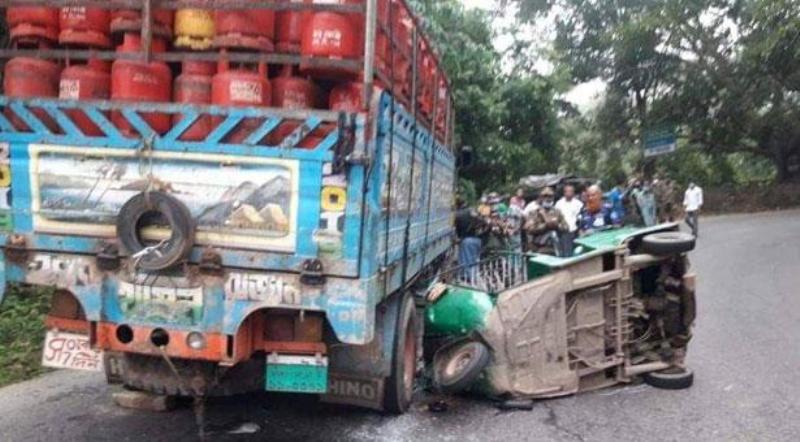 Collected
Rangamati: Driver killed as Truck, auto rickshaw collide
Dhaka, October 17: A head-on collision between a truck and a CNG-powered autorickshaw resulted in the death of the three wheeler in Rangamati. The accident took place at 6am on Saturday in Kiangchhari area of Ghagra union in Kaukhali upazila.
The deceased has been identified as Md. Kalam Hossain, 33.
He is a resident of Matiranga upazila of Khagrachhari district.
The injured are Md. Siddiqur Rahman (40), Salma Akhter (28), Fatema Akhter (4) and Rokaiya Akhter (5).
The injured are all members of the same family.
Kaukhali police OC Md. Shahid Ullah said the driver's body was in police custody.
Two vehicles involved in the accident have been seized. He said legal action would be taken later.
Rangamati General Hospital resident doctor Shawkat Akbar said the condition of the two seriously injured in the road accident in Kaukhali was critical.
They were brought to the hospital in a dying condition. He said they were advised to take them to Chittagong for better treatment.
Locals said a CNG-powered autorickshaw from Rangamati to Chittagong collided head-on with a truck carrying gas cylinders from Chittagong to Rangamati on Saturday morning. The CNG driver died on the spot.
Locals rescued the three seriously injured and sent them to Rangamati General Hospital.