Bangladesh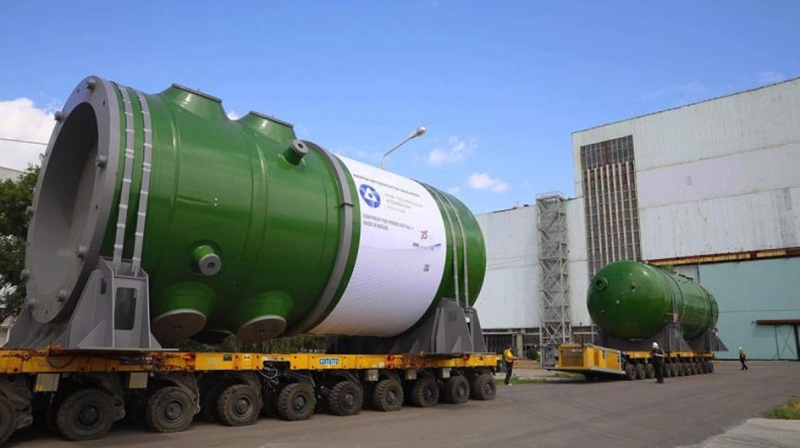 Collected
Reactor to be installed in the first unit of Rooppur nuclear power plant on October 10
Dhaka, October 9: The reactor will be installed in the first unit of Rooppur nuclear power plant tomorrow, October 10. It is the main part of the nuclear power plant. Through this the milestone progress of the project is going to be achieved.
Those involved in the implementation of the project said that after the installation of the reactor, it will not take much time to complete the work of the project. The complex work of the power plant is almost over. This year, 50 percent of the work of the first unit of the project will be completed. The main work of this project started in November 2016 with the casting of concrete in the reactor building. The work was inaugurated by Prime Minister Sheikh Hasina.
Since then, about 25,000 local and foreign workers, engineers and specialists have been working on this project every day. The second unit of the project was inaugurated in June of the following year. At that time Prime Minister Sheikh Hasina and Deputy Prime Minister of Russia were present on the occasion.
The main structure of a nuclear power plant that generates electricity from nuclear fuel (uranium) is a reactor. This is the lifeblood of a nuclear power plant. Work on the Rooppur project is proceeding in accordance with the guidelines of the International Atomic Energy Agency (IAEA), the international body controlling the nuclear project, and under the strict supervision of the agency.
Regarding the installation of the reactor in the first unit of the project, Science and Technology Minister Architect Yafes Osman said, "We have made great progress." With this great progress we can say that the work of the project will be completed on time.
Rooppur nuclear power plant is being set up with the overall cooperation of Russia financially and technically. Russia's State Atomic Energy Corporation-Rosatom is implementing the project.
The two-unit project under construction, designed by Rosatom, is being set up with the latest and most advanced VVER-1200 model reactor invented by Russia. It is the only nuclear power plant in Russia to be set up. That is why the Rooppur project is called the reference project of NovoVrones.
Meanwhile, all the equipment of Rooppur project has been made in Russia. These machines are made in different factories there and sent to Bangladesh by sea. The reactor of the second unit also arrived in August this year.
The Rooppur project is the largest and most economically costly project in the country in the last 50 years since independence. The cost of implementation of this project is about 1 lakh 13 thousand crore. The bulk of this money is being provided by Russia on easy terms. The construction of the first unit is expected to be completed in 2023 and the second unit in 2024.