Bangladesh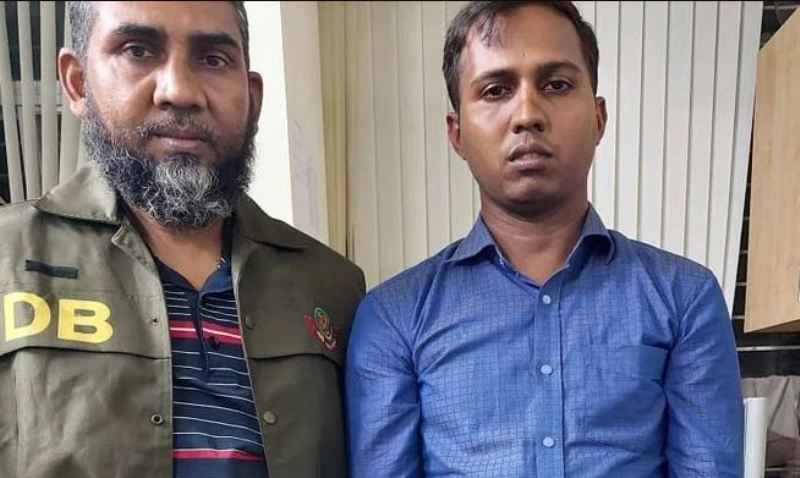 Photo: Collected
Recruitment exam question paper leak: Five arrested
Own Correspondent, Dhaka, May 19: The law enforcement agencies have found evidence of question paper leak in the manpower recruitment examination of the Directorate of Secondary and Higher Education (DSHE). The Detective Branch (DB) of the police has already arrested five officers and employees of the DSHE.
In addition to the detainees, six to seven others are involved in the syndicate. So many people close to this syndicate are now in fear of arrest. Due to this, the atmosphere in DSHE is very tense now.
According to DSHE sources, the recruitment circular was issued on October 22, 2020 with the aim of appointing 4,032 people as Group C and D employees in 24 posts across the country at the DSHE's office and school-college under the Ministry of Education. Although the written test for recruitment in four steps was conducted perfectly, there were allegations of leaking question papers in the fifth stage test.
After that, the DB police found evidence of providing answers to the candidates at multiple examination centres in the capital. Based on this information, DB arrested two officers and three employees under DSHE.
Police sources said that during interrogation, the arrestees named six to seven others involved in the racket. Among them is an education official of DSHE.
In addition, the education officer mentioned through a few others find the candidates for the examination. Their identities can be found by examining the DSHE's CCTV footage of the last one month. This officer was in charge of supplying the question papers to Eden College on behalf of the examination committee. Police sources also said that the arrested employee Nowshad was a member of the question carrier team at Mohammad Government Girls High School.
Now the question arises, who of them opened the packet and leaked the question paper? In the meantime, the DSHE's education officer, who is under the scanner, has been absconding. If he can be arrested, more details will be unearthed, police said.
In this regard, DB Tejgaon Zone Deputy Commissioner Wahidul Islam said, "Six to seven more names have been found. Their names can not be released at this time for the sake of investigation. However, their names have been informed to the Director General of DSHE."