Bangladesh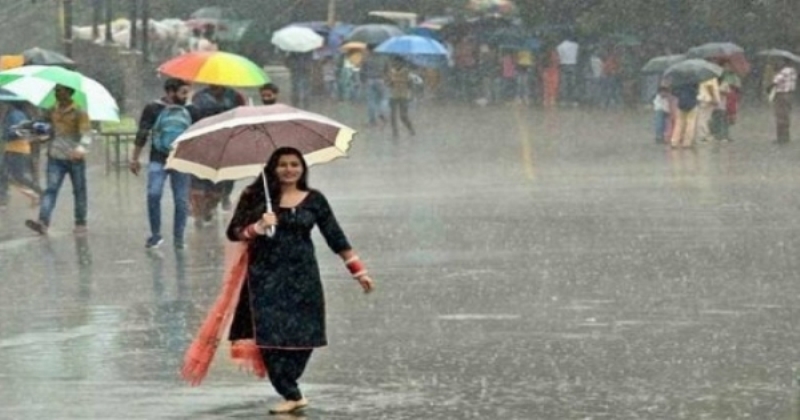 Collected
Relief from heat as Dhaka experiences short spell of rain
Dhaka, June 9: The rains in the capital have returned to relief. The city dwellers were overwhelmed by the lack of rain. Although there have been clouds in the sky for the last few days, there is no rain in Dhaka. The temperature was not too high but it was uncomfortably hot. As the humidity in the air increased, the body was also sweating in the air of the fan in the house.
On Thursday (June 9), as the day progresses, the sky becomes cloudy. At 11 o'clock in the morning, the light of day disappeared in the capital. As if the sky has completed the final preparations for rain. It started raining just before 11:15 am. After a few days of drought, the temperature dropped to a comfortable level. However, the situation may return to normal in the afternoon, meteorologists said.
The highest temperature in the country on Wednesday was 36.4 degrees Celsius in Jessore. The maximum temperature in Dhaka was 35.7 degrees Celsius.
Meteorologist Muhammad Abul Kalam Mallik said that in the next 24 hours from 9 am on Thursday in many places of Rajshahi, Rangpur, Mymensingh and Sylhet divisions; There may be light to moderate rain or thundershowers with temporary gusts at some places in Dhaka and Chittagong divisions and at one or two places in Barisal and Khulna divisions. There may also be moderate to heavy rains in some parts of the northern part of the country.
The meteorologist said the monsoon was moderately active over Bangladesh, adding that mild heat waves were blowing over Satkhira, Jessore and Pabna districts and could continue.