Bangladesh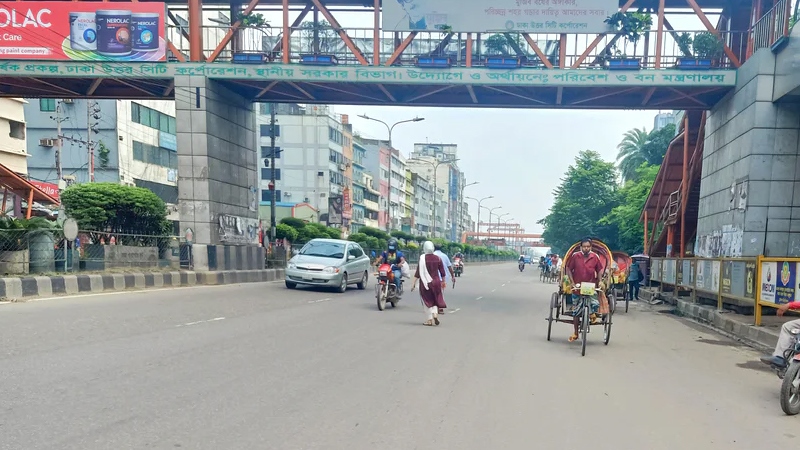 Photo: Collected
Relief on Dhaka streets due to less traffic during Ashura holiday
Own Correspondent, Dhaka, August 10: The streets of the capital were empty due to the holy Ashura holiday. There was no usual traffic jam on the roads. The pressure of daily vehicles on most roads of Dhaka was not seen on Tuesday. Few private and public transport were noticed. As a result, relief was seen among those who were in need or went out to travel.
On Tuesday (August 9) there was such a picture on various roads of the capital. Mirpur, Agargaon and Shyamoli areas were visited in the afternoon, most of the roads were empty. However, some people went out on the streets for urgent needs or to spend time on holidays. Due to this, there was no pressure for cars or people in cars like in other days.
However, visitors were seen at Agargaon Air Force Museum and Shyamoli Wonderland (formerly Shishu Mela) as many people went there with their families.
Apparently, the capital was empty on Tuesday, during the holiday of Ashura. Paltan, Jatiya Press Club, Shahbagh and Farmgate areas also did not have that mess. The cars were easily going to their destinations on the empty road.
The situation was the same on Moghbazar-Mahakhali Airport Road. There was no car pressure either. Kuril-Natunbazar-Bada-Rampura via Syedabad and Paltan roads were also not under pressure. On other days there was a lot of traffic jam.