Bangladesh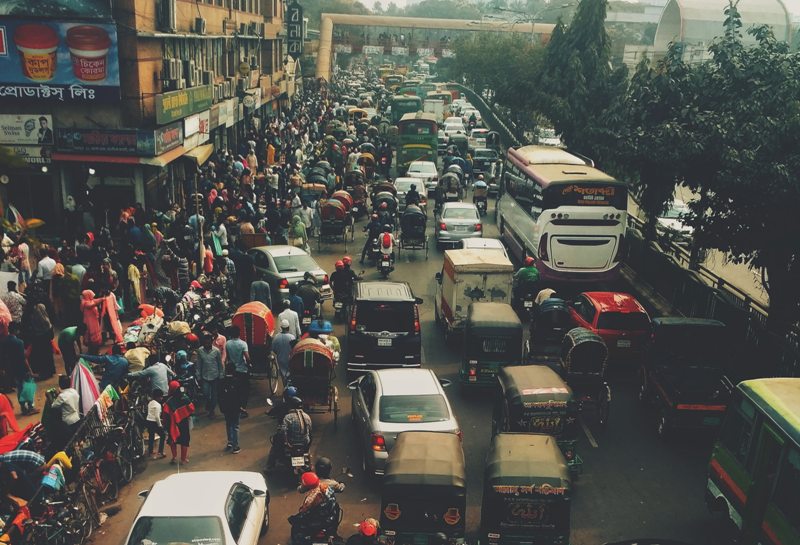 Niloy Biswas/Unsplash
Report says 119 dead between January and November in Dhaka road accidents
Dhaka, November 29: A recent report by the Road Safety Foundation (RSF), an organisation working to ensure safer roads, said that as many as 119 people have died due to road accidents in Dhaka between January 1 and November 25 this year.
It further stated that 114 accidents have taken place in the capital city during the said period.
The report, disclosed on Sunday, said that 62 of the deceased were passers-by, 33 were motorcycle drivers and riders, and 24 were passengers of vehicles such as buses, rickshaws, paddle vans, or auto vans.
The RSF said that 172 vehicles were involved in the accidents. 34.21 percent of the accidents occurred at night, while 20.17 percent took place early morning, 18.42 percent in the late morning and 14.03 percent in the afternoon.
The report also mentioned 13 reasons for the mishaps.
They are: -
Reckless speeding;
Lack of traffic management;
Competition between bus workers to take passengers;
Lack of bypass road in Dhaka;
Allowing heavy goods-laden vehicles to operate after 10:00 pm till morning;
Excess motorcycle movement;
Lack of speed monitoring system on flyovers;
Lack of quality public bus service;
Increased use of rickshaws;
Unplanned urbanization;
Insufficient roads;
Lack of awareness;
And lack of usable foot-over bridges and underpasses at necessary places.