Bangladesh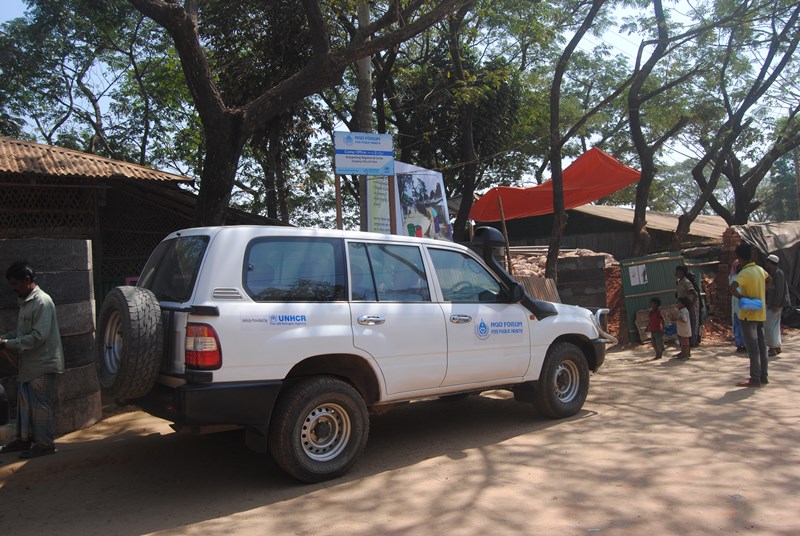 File photo/Wikimedia Commons/Captain Raju
Resolution on Rohingya issue unanimously accepted at United Nations
Own Correspondent, Dhaka, Nov 18: This year's resolution on the human rights situation of Rohingya Muslims and other minority groups in Myanmar was adopted unanimously by the Third Committee of the United Nations General Assembly.
According to a message received on Thursday, the proposal was jointly raised by the Organization of Islamic Cooperation (OIC) and the European Union (EU) on Wednesday. 109 States co-sponsored the proposal. Since 2017, this is the first time since 2017 that the highest number of states have voted in favor of a UN resolution.
The resolution primarily focused on the ongoing political situation in Myanmar, including the human rights situation of Rohingya Muslims and other minority communities. It called for creating an enabling environment in Rakhine so that the Rohingyas could return to their homeland Myanmar voluntarily, safely, and with dignity, identifying the root cause of the Rohingya crisis.
When the proposal was accepted, Bangladesh Charge d'Affairs Md. Monwar Hossain said, "As the process of repatriation of Rohingyas is pending, they are living in refugee camps. They should receive the solidarity of the international community. Adequate funding is needed in humanitarian aid planning."
In the statement, he expressed deep gratitude to the OIC and the EU for taking the lead in raising this important human rights issue to ensure that the Rohingya presence in Bangladesh is not prolonged.
He said, "We have provided temporary shelter to the displaced Rohingyas from their own land due to humanitarian considerations. They should go back to Myanmar."
The resolution expresses solidarity with Bangladesh. It applauded Bangladesh's humanitarian initiatives and continued cooperation with the ICC, IIMM and other mechanisms to ensure justice and accountability for human rights violations against the Rohingya in Myanmar. It also called on member states to continue humanitarian assistance to the Rohingya refugees in Bangladesh with a sense of responsibility and responsibility sharing.