Bangladesh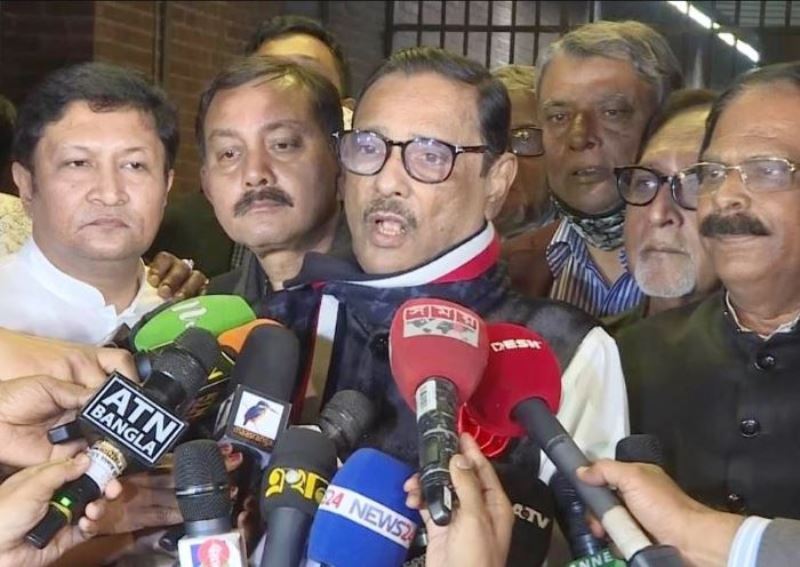 Photo: Collected
Responsibility of presidential nomination rests solely on Sheikh Hasina
Dhaka, February 8: Party leader Sheikh Hasina has been given the responsibility to nominate Awami League for the post of President. She has been given this responsibility in the meeting of the party's parliamentary party for who will be nominated for the post of president from Awami League.
General Secretary Obaidul Quader said that Sheikh Hasina was given this responsibility at the Awami League parliamentary party meeting on Tuesday night. Before this, the meeting of the parliamentary party was held at the Jatiya Sangsad Bhaban. Party president Sheikh Hasina presided over it.
After the meeting, Obaidul Quader told reporters that the name of the president was not discussed in the Awami League parliamentary party meeting. The matter has been entrusted to party president Sheikh Hasina. He will suggest names.
The current President Md. Abdul Hamid's term will end on April 24. Before that, the president of the country should be chosen. In the meantime, the Election Commission (EC) has announced the schedule for the election to this post. According to the schedule, the presidential election will be held on February 19.
According to the schedule, the nomination papers for the presidential post have to be submitted on February 12. The nomination papers will be scrutinized the next day on February 13. If there are more than one candidate, the polling phase will be held in the National Assembly on February 19. Members of parliament elect the president by voting. However, since the Awami League has a majority in the parliament, it can be said with certainty that the person nominated by the Awami League will be the next president of the country. Besides, no other party has announced its candidate for the presidential post yet.
According to the constitution, the members of parliament are the voters in the presidential election. The next president of the country will be elected by their vote. The proposer and supporter of the candidate for this position must also be from a member of parliament.