Bangladesh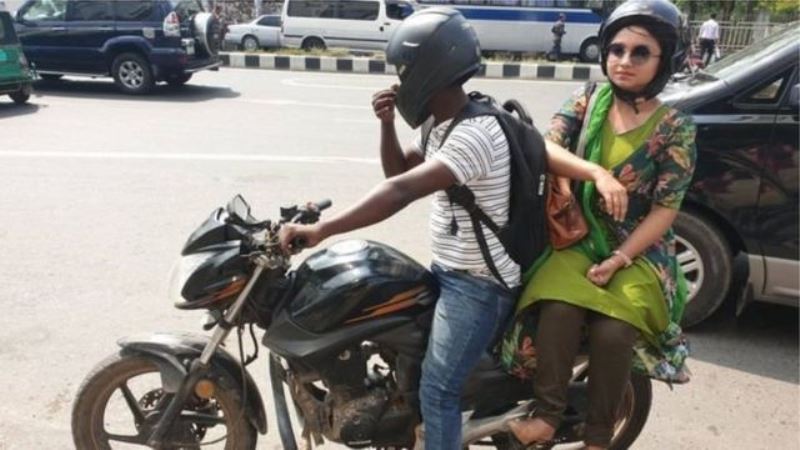 File photo
Ride-sharing, courier costs increasing by 20%
Own Correspondent, Dhaka, August 8: The entrepreneurs of courier service and ride-sharing sectors are planning to increase the costs of courier service and ride-sharing by up to 20 percent due to the fuel price hike. As a result of this, the cost of e-commerce and f-commerce entrepreneurs will increase quite a lot, said the concerned people.
Last Friday night, the price of all types of fuel oil increased by 42-52 percent from the day after, its impact began to be felt in all sectors including agriculture and industry. Meanwhile, entrepreneurs in the ride-sharing and courier sectors are also mulling a price hike.
Biplab Ghosh Rahul, Chief Executive Officer (CEO) of nationwide goods transport company E-Courier, said, "Due to the increase in fuel prices, our cost per kilometer has increased by Tk 9. Due to the increase in transport costs, losses are already being counted."
He further said, "We have not yet finalized the decision to increase the cost. The discussion is going on among themselves. However, the cost of transporting goods will definitely increase."
"In the meantime, some companies have increased the service price. We are also planning to increase by 20 percent. But we want to increase the cost logically so that the pressure on the customer is reduced," he added.
According to the Courier Services Association, there are 153 courier services in the country. Seventy-eight (78) of these are registered. Online courier services have become popular with the growth of digital commerce in the country.
Those concerned say that the courier services usually charge Tk 60 within Dhaka and Tk 120 outside Dhaka for delivery. However, due to the increase in the price of fuel oil, some companies are already demanding a delivery charge of Tk 20-30 per parcel.
Nasima Akhter Nisha, president of Women and E-Commerce Trust (WE), said that customers do not want to pay the cost of courier service. For this, small entrepreneurs bear the courier cost as a supplement. It also expands their business.
In 2016, two ride-sharing companies named Uber and Pathao started their journey to alleviate the public transport woes of the capital. At first, thousands of motorcyclists and private car drivers started ride-sharing because of the lucrative opportunities. More companies have entered the market.