Bangladesh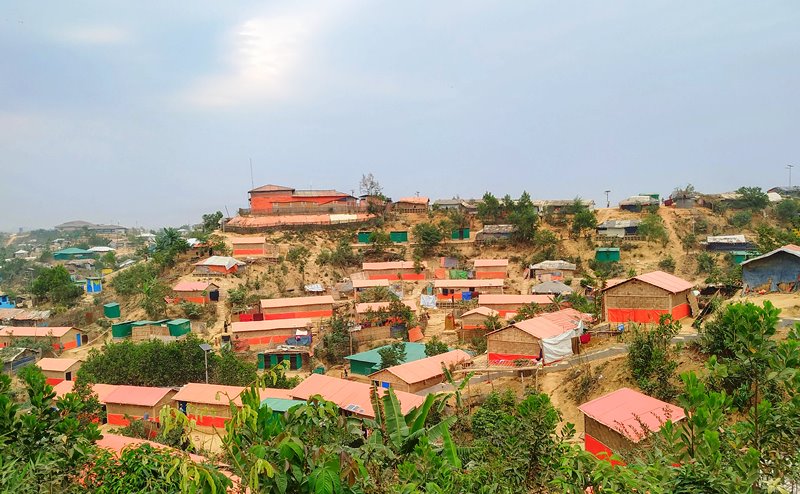 File photo/Unsplash/SH Saw Myint
Rohingya camps can be a breeding ground for militancy
Dhaka, June 1: Several criminal groups are carrying out criminal activities in the Ukhia-Teknaf Rohingya camp in Cox's Bazar. Considering the overall situation of the Rohingya camp, it can be said that it can emerge as a breeding ground for militancy. This is alarming. However, we are aware of this and are working on it. However, this is a big challenge for us. Additional IG of Police (Anti-Terrorism Unit) SM Ruhul Amin said these things in a workshop in the hall room of Hotel Simon in Cox's Bazar on Wednesday.
The workshop was jointly organized by Police ATU and UNODC.
Additional IG also said that various agencies including APBN and intelligence agencies are working in the camp. I hope that we can deal with the situation in coordination with all organizations. Those who do things against the interests of the country will be prevented with strong hands. No one will be exempted.
He said that some people of that country have contact with forcibly displaced Rohingyas. As a result, various drugs are being brought easily from Myanmar, including Yaba. Everything is under our control. We are trying to control the Rohingya camp environment with our existing power capabilities.
Canadian Political Councilor Bradley Coates, Chittagong Range Additional DIG Md. Mahfuzur Rahman, APBN Additional DIG (FDMN) Jamil Hasan working in Rohingya Camp, Cox's Bazar Superintendent of Police Md. Mahfuzul Islam spoke as special guests on the occasion.