Bangladesh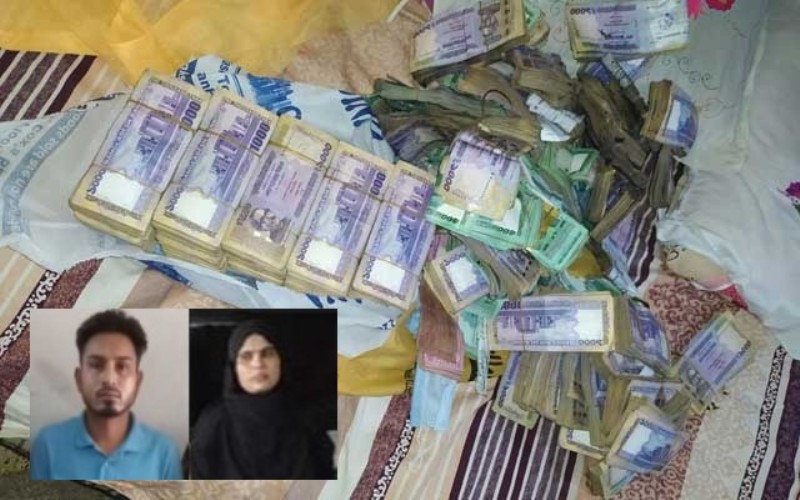 File Picture
Rohingya couple arrested with Yaba tablets, millions in cash in Chittagong
Dhaka, November 9: Following a raid in a house in Chittagong, RAB arrested a Rohingya couple with Tk 1.17 crore and 5,000 yaba tablets.
They were arrested in a raid in a Chandgaon residential area of ​​the city on Sunday, said Flight Lieutenant Ali Ashraf Tushar, commander of RAB-8 Chandgaon camp.
The arrested Shawkat Islam (32) and Morzina Begum (28) are Rohingyas from Myanmar, RAB said.
A RAB team went to raid the house in B-block of Chandgaon residential area on Sunday after receiving allegations of drug trafficking. As soon as they were told to open the door of the house, they tried to throw money down through the window. RAB members standing below saw the matter. Later some more money was recovered by entering the house.
In all, it is known that one crore 17 lakh 1 thousand 500 rupees was recovered from that house. In addition to throwing money down, they hid the yaba in their bodies. A search later turned up 5,300 yaba.
Tushar said the Rohingya couple had been selling yaba in Chittagong for a long time. They have a ring in Myanmar, from where Shawkat brings yaba to Bangladesh and sells it. The money was found to be from the sale of yaba, they said.
A case has been registered against the arrested Rohingya couple at Chandgaon police station under the Drugs and Illegal Entry Act.