Bangladesh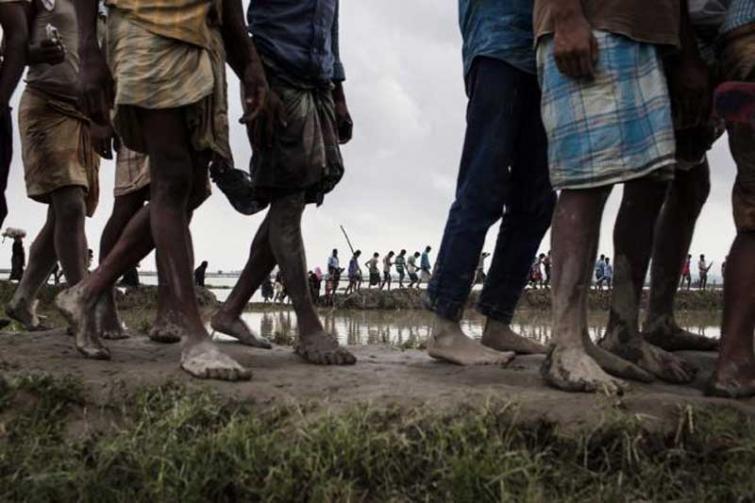 UN website
Rohingya in Myanmar continue to strive for a safe, dignified life
Dhaka: Bangladesh's Permanent Representative to the United Nations (UN) Rabab Fatima has called on the United Nations Human Rights Council (UNHRC) to continue efforts to ensure a "safe, voluntary and dignified life" for Rohingya, free from discrimination and oppression in their homeland Myanmar.
Addressing a general debate on the UN Human Rights Council's report at the UN General Assembly on Friday, Fatima praised the Rohingya for putting the issue at the top of the agenda and for adopting a unanimous resolution at the 47th session. The Ambassador of Bangladesh acknowledged the role and work of the Special Envoy on Myanmar and the Independent Investigation Agency.
Fatima said Bangladesh is particularly committed to the principles of human rights and fundamental freedoms, which are reflected in its involvement with the UN human rights system. He further said, "As a member of the Human Rights Council, I am actively involved and committed to the mandate and work of the Bangladesh Council."
Welcoming the Council's acceptance of the proposal to ensure fair, affordable, timely and universal access to the Covidd-19 vaccine, Ambassador Fatima called on the Council to address the socioeconomic impact of Covid, including growing inequality.
He expressed concern that developing southern countries were not getting fair and timely access to the Covid-19 vaccine. In this context, he called for an end to all discrimination against migrants and for ensuring their access to vaccines.
Ambassador Fatima welcomed the adoption of the resolution on climate change and human rights. He called on the Council to pay more attention to displacement due to climate change, which is a major concern for climate-risk-affected countries, including Bangladesh. He expressed concern about the inconsistent effect of covid on women and girls as well.