Bangladesh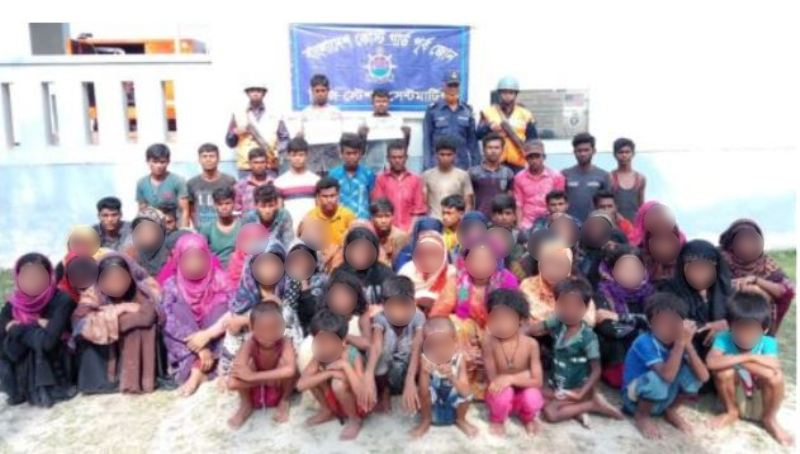 Photo: Collected
Rohingya refugees fleeing relief camps
Own Correspondent, Dhaka, April 9: Rohingyas are trying to escape from the Ukhia-Teknaf refugee camps in Cox's Bazar and spread to different parts of the country.
Police detained 787 Rohingyas while escaping the camps in the last two weeks.
Of these, 128 were detained while fleeing the camp on Wednesday. On the same night, 16 APBNs raided seven camps in Teknaf and detained 152 people. On Tuesday, police detained 80 people from Ukhia station.
On Monday, 184 Rohingyas were detained by Ukhia police. On the same day, 50 people were held in an operation carried out by the Teknaf police. Earlier, on March 21, 145 Rohingyas were detained from Sonadia and on March 25, 48 Rohingya refugees, including women and children, were detained from Baharchhara coast of Teknaf.
Hundreds of Rohingyas leave the camps every day, but many do not return in the evening. Some of them are going to brokers' dormitories to cross into Malaysia. It has been alleged that a large part of the rest is spreading in remote areas of the country including different districts. Thus, many Rohingyas are getting involved in various criminal activities including murder, kidnapping and drugs. Again, the human trafficking racket has risen with the interest of Rohingyas.
Police arrested six members of a human trafficking racket from Ukhia on Tuesday. Therefore, the local conscious community thinks that the free exit of the Rohingyas from the camps is an omen for the future.
Gafur Uddin Chowdhury, chairman of the Rohingya-inhabited Ukhia Palangkhali Union, said the Rohingyas left the camp at will and re-entered. They have already taken over the labour market in Ukhia. But after seeing everything, the administration is silent. As a result, the locals, who had helped Rohingyas from a humanitarian point of view, are becoming helpless.