Bangladesh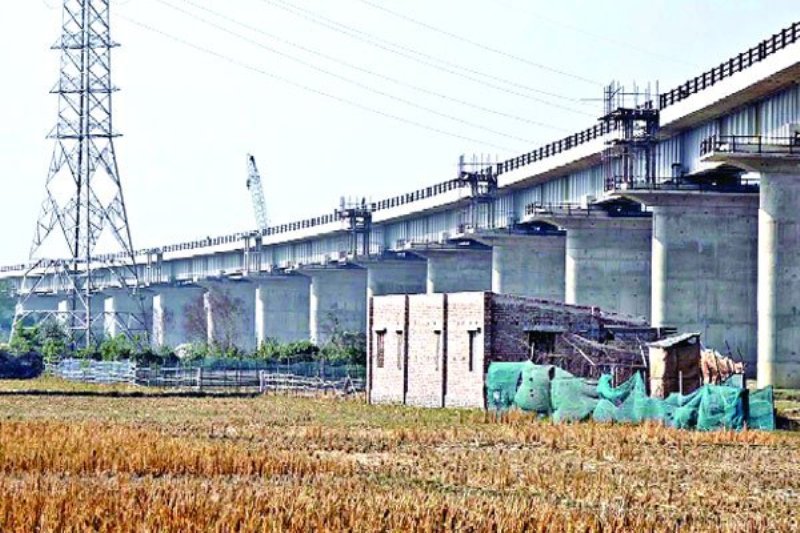 File photo
Rupsha railway bridge to be opened this year
Own Correspondent, Dhaka, July 3: The dream Padma Bridge was inaugurated on June 25. On the same day, the seventh and final span of Rupsha railway bridge was installed. The railway bridge of the dreams of the people of the south has stood tall with all the spans placed on the Rupsha river. The 5.13 km long bridge will be the longest railway bridge in the country. Meanwhile, the Mongla-Khulna railway construction project is expected to be completed by December 31 this year.
The implementation of the Khulna-Mongla railway project will open new horizons in trade and commerce in the south. At the same time, the railway link between Dhaka and Khulna and Mongla ports will be facilitated through Padma bridge. With the establishment of rail link between India and Mongla port, goods can be transported to India, Nepal and Bhutan at low cost.
According to sources related to the project, the work of the Khulna-Mongla railway project is divided into three parts. One is the railway bridge over the Rupsha river, the other is the railway line and the other is telecommunication and signaling. Under the project, the length of railway track including loop line is 86.87 km. Of this, 64.75 km is broad gauge rail line.
A 5.13 km railway bridge is being added over the Rupsha river. Besides, construction of 21 minor bridges and 110 culverts, and eight stations from Fultala to Mongla in Khulna are included.
Indian contractor Larsen & Toubro (L&T) is constructing the railway bridge over the Rupsha River. The rest is being done by the Indian company Ircon International.
The cost of the entire project, including land acquisition, construction of railway lines and railway bridges, is estimated at Tk 3,801 crore 61 lakh. This railway bridge will be the longest railway bridge in the country.
The project to build the Khulna-Mongla railway line was approved on December 21, 2010 by the Executive Committee of the National Economic Council (ECNEC). The piling work of Rupsha Rail Bridge started on October 15, 2017. The project has been implemented by Larsen & Toubro (L&T), an Indian multinational technology, engineering, construction, manufacturing and financial services company, under a loan assistance agreement from the Government of India.