Bangladesh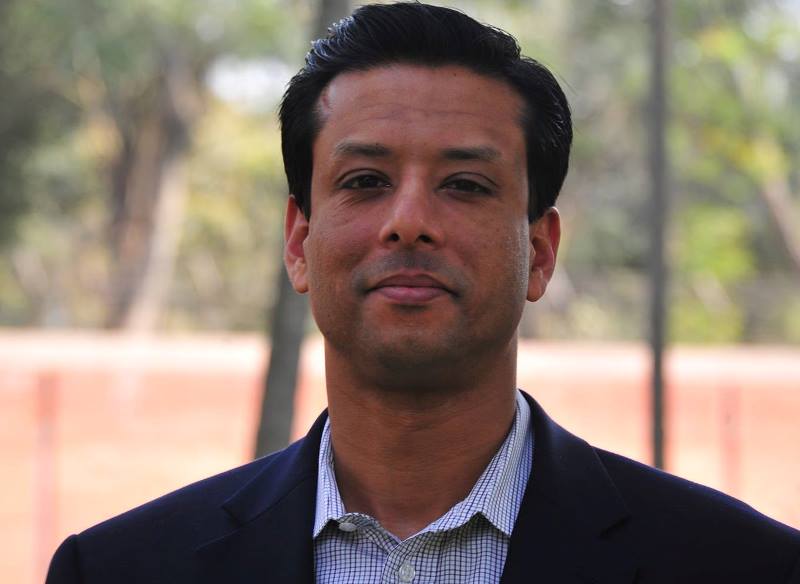 Facebook
Sajeeb Wazed Joy turns 51 today
Dhaka, July 27: Today is the 51st birthday of the Prime Minister's son Sajeeb Wazed Joy. He was born on July 27, 1971 during the war of liberation. Father of the Nation and Joy's grandfather Bangabandhu Sheikh Mujibur Rahman named him after the country became independent.
Sajib Wazed Joy is the grandson of Father of the Nation Bangabandhu Sheikh Mujibur Rahman and the only son of Prime Minister Sheikh Hasina and the country's nuclear scientist Dr MA Wazed Miah.
Father of the Nation Bangabandhu Sheikh Mujibur Rahman established a ground satellite station at Betbunia in 1975. Following in his footsteps, Sajib Wazed Joy, grandson of the Father of the Nation, sent Bangabandhu Satellite into space.
Joy was in Germany with his parents when Bangabandhu and his family were killed on 15 August 1975. He later moved to India with his mother for political asylum. He spent his childhood and adolescence in India. After graduating from St. Joseph's College, Nainital, he graduated with a degree in computer science from the University of Texas at Arlington in the United States. He later earned a master's degree in public administration from Harvard University. Sajib Wazed Joy married Kristine Overmire on October 26, 2002. They have a daughter.
Although he was interested in politics while studying, Joy entered active politics in 2010. On 25 February of that year, he was given the post of primary member of the Rangpur District Awami League, through which he officially entered politics.
He is currently the Information and Communication Technology Adviser to Prime Minister Sheikh Hasina. In 2007, Joy was selected as the Global Leader of the World by the World Economic Forum.
The issue of building a digital Bangladesh was raised in the manifesto of Awami League in the national election of December 29, 2008. Sajeeb Wazed Joy, who is currently out of the country most of the time, comments on Facebook about the politics of Bangladesh and the various programs taken by the government. His name has already spread as the 'Architect of Digital Bangladesh'.
According to the country's ICT sector stakeholders, Sajeeb Wazed Joy has been able to successfully lead the country's ICT sector with such a combination of educational qualifications and professional work experience.