Bangladesh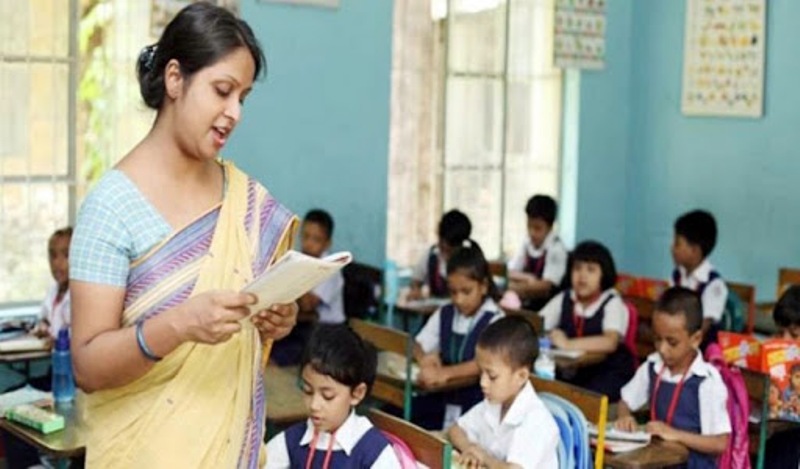 File Picture
Salaries-allowances of primary teachers to get credited in their accounts directly
Dhaka, October 17: Government primary school teachers will soon receive their salaries and allowances directly in their bank accounts through the electronic fund transfer (EFT) under the GTP (Government to Person) system. Primary teachers will get this facility as part of the central system of government.
Teachers have to suffer due to the payment of salaries and allowances in the traditional manual system. So this measure is being taken to alleviate the suffering of teachers.
Senior secretary of the Ministry of Primary and Mass Education, Md. Akram-al-Hussein, said on Friday (October 16) that the problem of teachers' salaries and allowances would no longer exist.
"The problem is being solved permanently. Talked to the finance department. Arrangements will soon be made for the teachers to reach the bank through EFT."
Munshiganj Sirajdikhan Upazila Kanthaltali Government Primary School Assistant Teacher Md. Tasrif Ahmed said, "We withdraw salaries and allowances in the traditional manual manner. That is why it is sometimes it gets too late to get salary and allowance."
A teacher in Chittagong, who did not wish to be named, said, "I got my salary along with the bonus last Eid after the festival ended. Moreover, even if it is not too late, the salary and allowances are deposited in the bank between the 10th and 15th of every month. If teachers are sent money directly to the bank through EFT, there will be no suffering."
Incidentally, the salaries and allowances of government employees are to be paid centrally through EFT. However, in some cases, the transfer of funds through this EFT has not yet taken place.
However, scholarships for secondary and higher secondary students have been introduced through EFT.
Relevant sources said that arrangements will be made to send the salaries and allowances of teachers in private educational institutions to the account through EFT.