Bangladesh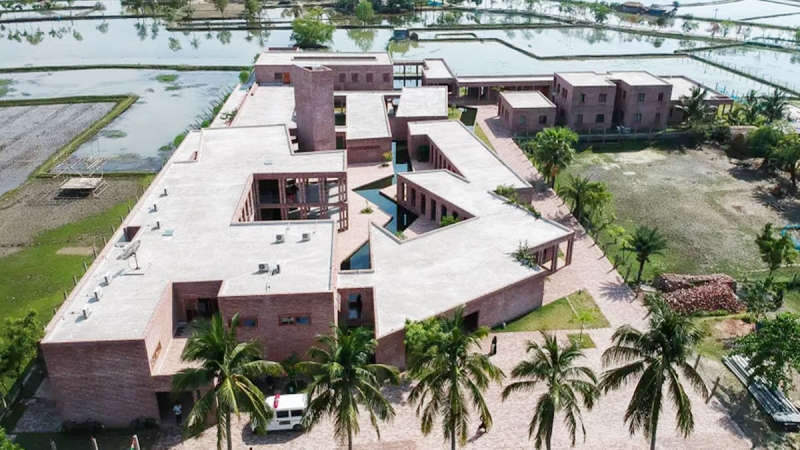 File photo
Satkhira's Friendship Hospital bags RIBA International Award
Own Correspondent, Dhaka, January 27: The Friendship Hospital of Shyamnagar Upazila in Bangladesh's Satkhira has been recognized as the 'Best New Building in the World' by the RIBA International Awards.
The 80-bed Friendship Hospital was designed by architect Kashef Mahbub Chowdhury, who was earlier awarded the Aga Khan Architecture Award. His architectural firm Urbana built the building. The Royal Institute of British Architects (RIBA) in the United Kingdom said in a press release on Sunday that the Friendship Hospital building in Bangladesh, designed by Kashef Chowdhury / Urbana, is being awarded this international prize considering its extraordinary design and social impact.
A short list of the 'Best New Buildings in the World' was released at the RIBA International Awards on November 16. There were the James-Simon-Gallery in Berlin, Germany and the Lille Langebro Bridge in Copenhagen, Denmark along with the Friendship Hospital in Shyamnagar Upazila, Satkhira, Bangladesh in the list.
Built in a remote area of Bangladesh with the help of Friendship NGO, this community hospital has provided medical services to thousands of people in Satkhira. The hospital was built in an area off the coast that was badly damaged by the 2007 cyclone.
The jury board of the award says that Satkhira's Friendship Hospital has been built in the wetland environment of South Bengal which is at risk due to climate change. They described the hospital building as a "humane architecture". The specialty of this installation is that the local engineers have constructed the building using locally made construction materials. The building is designed to be well ventilated. Minimum use of electricity has been ensured. Reservoirs have been set up to hold water. Hospital safety, easy travel arrangements have been ensured.
The Friendship Hospital was opened in July, 2018 to provide medical services to the people in remote areas of Satkhira's Shyamnagar Upazila. After designing in 2013, its construction was completed in four years.