Bangladesh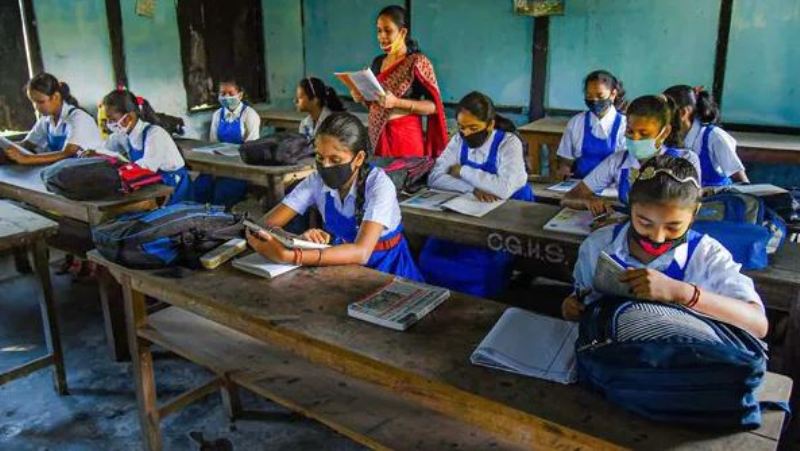 Collected
Schools, colleges to have four classes on two subjects
Dhaka, September 8: Students will be placed in the classroom at a distance of three feet during the ongoing Covid-19 situation. Classes will be taken six days a week for 2021 SSC-HSC candidates, two days a week for 2022 candidates and other levels from Monday to Thursday.
The Directorate Of Secondary & Higher Education (Maushi) has formulated a basic routine in a meeting with school-college heads on Tuesday. It is learned that it may be published on Mausi's website on Wednesday. The educational institution is opening from September 12. A basic routine has been created as to who will take the class and when. Following this, class lessons have to be conducted in all educational institutions across the country. Teachers applauded the basic class routine. Following this, they agreed to take the class.
As per the new class routine, 2021 SSC-HSC candidates will be taking four classes in two subjects from Saturday to Thursday in a week. The 2022 SSC-HSC candidates will have four classes in two subjects on Saturday and Sunday. In addition, sixth class will be taken on Monday, seventh class on Tuesday, eighth class on Wednesday and ninth class on Thursday. At all levels of secondary, four classes of two subjects will be conducted every day.
Sabina Yasmin, headmistress of Dhanmondi Government Boys High School in Dhaka, said Mausi has formulated a guideline class routine with the views of the heads of various educational institutions in the country. The teachers have agreed to this. Class teaching will be conducted following that. This is a beautiful and realistic routine.
"There was a kind of anxiety in Corona about how, when and for how long we would take classes," she said. "At present it is cut off. We need to start teaching in class with new challenges. It has to be done according to the hygiene rules."
It has been seen that the morning shift in school-college will start at 7:30 am and end at 11:40 pm and will start at 12:40 pm and continue till 4:40 pm. One-and-a-half hour breaks are required for clean-up work at the end of a shift. Students will be attending classes for 40 minutes instead of 45 minutes. In all the secondary schools which have primary level, class routine has to be made in coordination with this time. Each student must sit three feet apart in class.