Bangladesh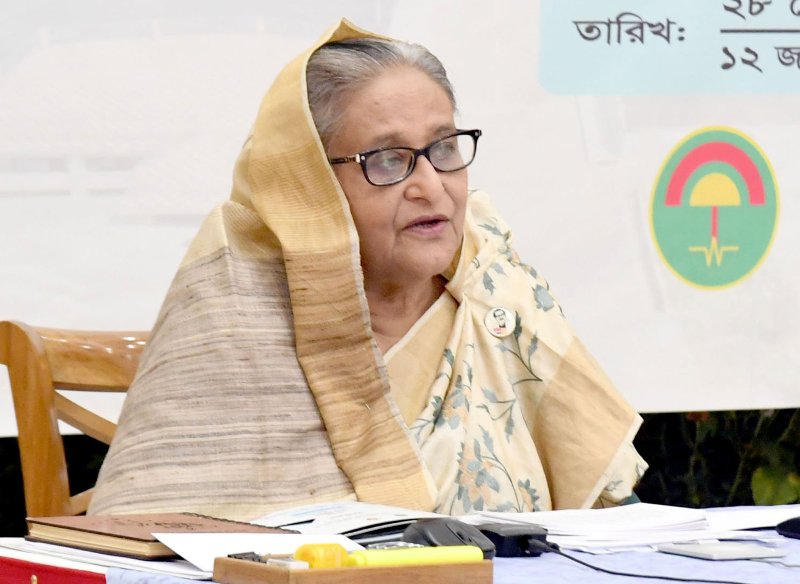 PID
Schools, colleges to teach traffic rules following PM Hasina's order
Dhaka, January 12: Prime Minister Sheikh Hasina has directed to teach traffic rules at school-college-university level to prevent accidents. She also directed the traffic police to keep the people of the school authorities at the road crossing to assist the students. The Prime Minister also asked the Ministry of Education to give instructions in this regard in each institution.
On Wednesday (January 12), Prime Minister Sheikh Hasina inaugurated four projects of the Roads and Highways Department through video conference from Ganobhaban. These are the pedestrian underpass adjacent to Shaheed Ramiz Uddin Cantonment School and College on Dhaka Airport Highway, Sylhet City Bypass-Garrison Link 4 Highway, Balukhali (Cox's Bazar) -Ghundhum (Bandarban) Boundary Link Road and Naini in Rangamati District.
Speaking at the inaugural function, the Prime Minister said 209 black spots (accident prone areas) have been identified on national highways across the country from 2010 to 2012 to prevent road accidents. Remedial measures have been taken in it. Later, 252 more accident prone areas were identified on the national and regional highways. Of these, remedial measures have been taken in 172 zones. Remedial measures will also be taken in the remaining 80 blackspots.
Addressing pedestrians at the time, she said, "There is a trend in our country - the driver of a car is beaten whenever there is an accident. Many times they are beaten to death. We need to find out why the accident happened, who caused it. And everyone needs to know about traffic rules and follow them. Don't cross the road while talking on your mobile phone, and stop walking on the railway tracks."
The Prime Minister said, "Don't run across the road suddenly, as accident happened at the road crossing. Everyone has to be careful. There are footover bridges and underpasses everywhere. They have to be used properly. I will tell the students in particular to obey the traffic rules while walking on the road. We have to teach the traffic rule in schools, colleges and universities."
She said, "The traffic police will help in crossing the road safely to the school, but the school authorities will also have to keep people. Many times children do not want to obey others. If there are people in the school authorities, they will obey. The Ministry of Education will instruct every school to take initiative for safe crossing of their students."