Bangladesh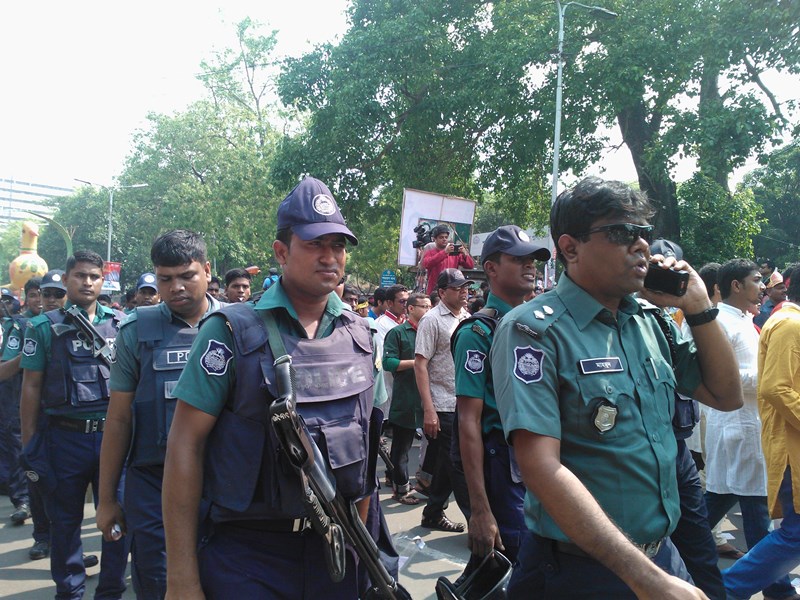 Photo: Wikimedia Commons/Nahid Sultan
Section 144 imposed, campaign stopped after election clashes-shootings in Tarakanda
Mymensingh, June 2: The administration has issued Section 144 to control the violence after clashes and shootings between supporters of Awami League and independent candidates in Tarakanda Upazila of Mymensingh. Besides, candidates cannot hold campaigns during this time.
Upazila Executive Officer (UNO) Mizabe Rahmat said that after the election violence on Thursday night, section 144 was issued in Tarakanda Bazar and surrounding areas from 6 am on Friday to 6 am on Monday.
Tarakanda police station OC Abul Khair said, "Additional police have been deployed in the city to control the situation. No one has complained about it yet."
Advocate Fazlul Haque is contesting as an Awami League candidate in Tarakanda Upazila Parishad elections to be held on June 12. Nuruzzaman Sarkar Bakul Master became an independent candidate without getting party nomination. This horse symbol candidate has already been expelled from the party.
Nuruzzaman Sarkar Bakul Master alleged that supporters of the boat made a surprise attack on the election office of Ghora Prateik on Thursday night. He said that at this time 10 of his supporters were shot. As their condition is critical, they were shifted to Paralympic Hospital in Dhaka at night.
After this incident, supporters of the horse symbol staged a blockade and protest for three hours by burning tires on the Mymensingh-Sherpur Bazar road.
However, Awami League candidate Fazlul Haque denied the attack. He claimed that it was the enemy who attacked them. They tried to resist. At this time, some people were injured.