Bangladesh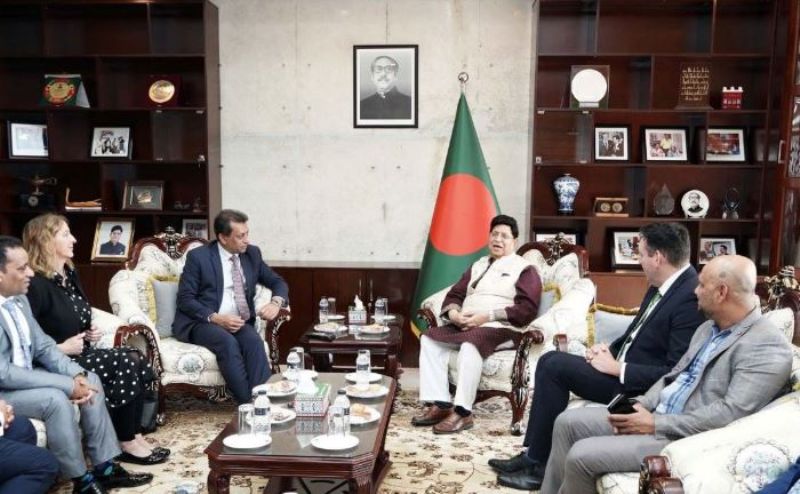 Collected
Security of diplomats ensured according to the Vienna Convention: Dr. Momen
Own Correspondence, Dhaka, 21 November 2023: Foreign Minister Dr. AK Abdul Momen said that Bangladesh has been ensuring the security of all foreign diplomats stationed here as per the Vienna Convention and is committed to do so.
"We are guaranteeing the safety of all diplomats stationed here. We are following the Vienna Convention properly," he told reporters at his ministry.
Recently, the foreign minister made this comment in response to a question about the security concerns of the US embassy staff in Bangladesh.
At this time, Dr. Momen urged the diplomats of friendly countries not to violate the Vienna Convention while serving in this country.
Regarding the insults against US ambassador Peter Haas, the foreign minister said that Bangladesh believes in freedom of speech and freedom of media. And so it is not possible to stop someone from giving a speech.
Dr. Momen said, but if someone does any wrongdoing, then the government will definitely take action.
Earlier, the Foreign Secretary held a meeting with the visiting cross-party delegation of the Scottish Parliament. In the meeting, they discussed various issues including climate change, Rohingya crisis, investment opportunities in Bangladesh and labor rights.
"We had a good discussion, they are good friends of ours," said Momen.
He informed the delegation that the Awami League government under the leadership of Prime Minister Sheikh Hasina has taken all kinds of institutional measures to organize a free and fair election.
He said "We believe in democracy and we believe that election is the only way to change the government. But it is unfortunate that some political parties which were not born in the democratic process, are now involved in destroying democracy in Bangladesh."
He said that the government will not allow anyone to disrupt the election, nor will it allow anyone to vandalize or set people's property on fire.