Bangladesh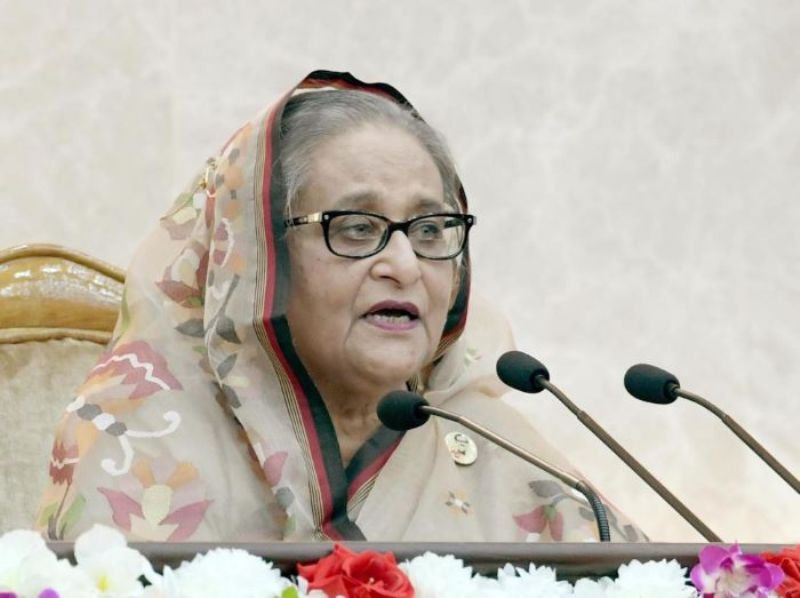 Photo: PID
Self-financed Padma Bridge takes Bangladesh out of dependency: PM
Own Correspondent, Dhaka, June 23: Prime Minister Sheikh Hasina has said that the successful construction of the much-awaited Padma Bridge with the Bangladesh's own funds will help the country to come out of dependence on others to run its development programmes.
She said, "People in our country have an idea or mentality that we can't do anything without other's money or support. We had this mentality."
Prime Minister Sheikh Hasina said this at a press conference held at Shapla Hall of her office on Wednesday. Citing some of the critical remarks made about the Padma Bridge, the Prime Minister placed the responsibility of repentance and remorse on their shoulders. She mentioned that there were no allegations against her and thanked them.
The Prime Minister said, "I thank you for this reason - because this incident happened, the honour of Bangladesh has returned today as a result of building the Padma Bridge with our own money. Otherwise many in our country had a mentality that we can do nothing without the funding of others. This dependency was among us."
The Prime Minister said, "After the World Bank withdrew its funding, Bangladesh has been able to break the deadlock by building the Padma Bridge with its own funds. I am happy that I have been able to prove what Bangladesh can do."
Sheikh Hasina said no compromise has been made on the construction of Padma Bridge or the quality of its work. This bridge is built with the latest technology and materials in the world. The whole construction process has been completed while maintaining the highest standards.
The Prime Minister said, "We will inaugurate the Padma Bridge on June 25. I extend my sincere congratulations to all the people of the country. Because, I was able to build this bridge with my own funds by being brave with their courage."