Bangladesh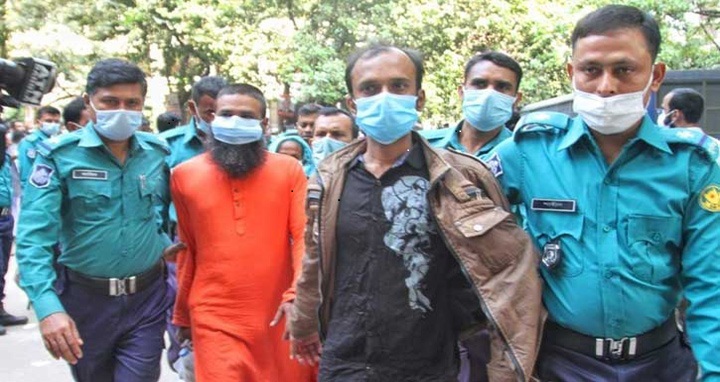 Collected
Seven sentenced to death in freedom fighter Atiq Ullah's murder
Dhaka, December 2: A Dhaka court has sentenced seven people to death in a case of murder and burning the body of freedom fighter Atiq Ullah Chowdhury, former chairman of Konda Union Parishad and convener of the Awami League. Wednesday (December 2) Dhaka speedy trial tribunal-1 judge Abu Zafar Md. Kamruzzaman announced the verdict. Peshkar Samsuddin of the tribunal confirmed the matter.
The convicts sentenced to death are Gulzar Hossain, Ashiq, Shihab Ahmed alias Shibu, Ahsanul Kabir Emon, Tajul Islam Tanu, Jahangir Khan alias Jahangir and Rafiqul Islam alias Amin alias Tunda Amin.
The court sentenced all the seven convicts to seven years in prison and fined them Tk 50,000 for burning the body. One year imprisonment has been ordered for non-payment of fine. The court also acquitted Shampa as the allegations were not substantiated. The other accused in the case are absconding.
According to the case, Atiq Ullah Chowdhury, former chairman of Konda UP and convener of Awami League, went missing on December 10, 2013. The next day, police recovered his mutilated body from a hospital in Doleshwar area of ​​South Keraniganj.
The accused killed him and burnt his body for hiding. Later, his son Saidur Rahman Faruk Chowdhury identified the body by looking at the paper and ATM card with him.
Saidur Rahman Faruk Chowdhury filed a murder case with South Keraniganj Police Station. After investigating the case, on January 31, 2015, the police filed a chargesheet against 8 people. On July 2, 2015, the court framed charges against eight accused. Of the 21 witnesses in the case, 11 testified in court at different times.