Bangladesh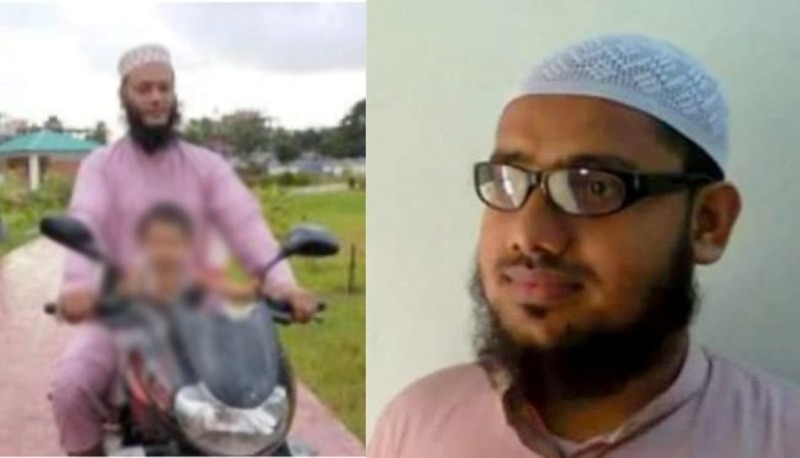 Collected
Seven youths with terror link missing in Comilla
Dhaka, September 20: On August 23, seven college students from Comilla left their homes after talking about going to coaching. Even after 26 days, they were not found. According to intelligence sources, these seven youths allegedly left home in the name of Hijrat. All of them are members of banned militant organization Ansar al-Islam.
According to law enforcement sources, the mastermind behind the involvement of the seven missing youths in militancy has been identified. His name is Shah Mohammad Habibullah. He is the imam of a mosque in Comilla city. He has been missing for the past one week.
According to RAB, Habibullah covered his head to avoid arrest. Efforts are underway to arrest him.
Meanwhile, RAB is also looking for an employee of the Bangladesh Agricultural Research Institute (Bari) in connection with the alleged migration of seven young people. His name is Md. Neshar Uddin (34).
Citing the wife of Neshar, law enforcement sources said that Neshar has been missing for four to five days. He lived in Bhola. The family lives in the village house of Patuakhali. Neshar used to come home every Friday-Saturday. His wife could not find anything about her husband despite searching in different places.
Related sources say that these youths are members of the banned militant organization Ansar al-Islam. The main mastermind behind their radical ideology was Shah Mohammad Habibullah, the imam of Kobar (who taught only Waqt Namaz) at the Comilla Mosque.
According to sources, the missing youth used to pray at Koba Mosque, and they asked Imam Habibullah for various religious rules and regulations. At one stage he encouraged them to militancy. Later, to avoid suspicion, it was found that they used to meet sometimes at Noor Mosque, sometimes at the park on the banks of Dharmasagar.
In this regard, the director of RAB's legal and media wing, Commander Khandaker Al Moin, told Jago News, we received intelligence information that Shah Mohammad Habibullah inspired the 7 missing youths of Comilla to the ideology of Ansar Al Islam. In view of which RAB's intelligence surveillance continues around the mosque. 7 After the disappearance of the young man, Habibullah took leave citing illness and has not visited his family until now.