Bangladesh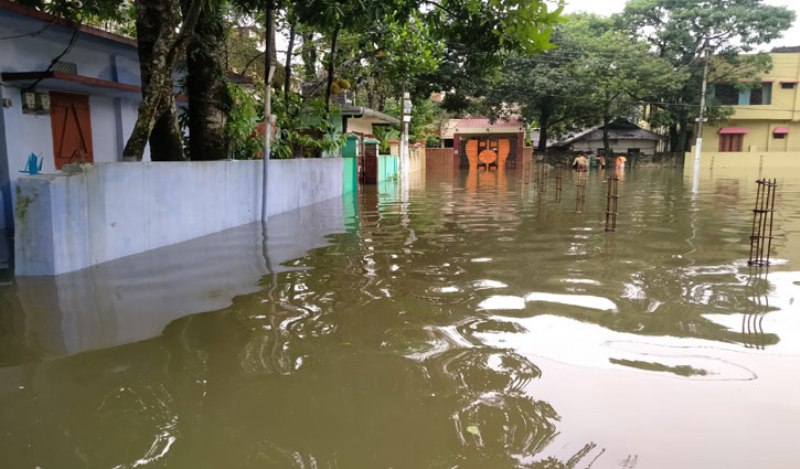 Collected
Severity of floods increasing in Sylhet
Dhaka, May 19: The floods in Sylhet are taking a terrible turn due to incessant rains and incessant hill slopes. The flash floods have already spread to all the upazilas of Sylhet. The amount of damage is increasing with time.
Extreme levels of flood danger were announced in Sylhet's Zakiganj, Kanaighat, Goainghat, Kompaniganj and Jaintapur upazilas. Besides, most areas of the city including Sylhet Sadar Upazila are now under water.
The flooding of roads, bridges, culverts, houses and shops in the flood-hit areas has not only ended the suffering of the people but also added fresh water crisis.
The district administration and the city corporation have already taken various steps for the flood victims. The local people's representatives strongly demanded that immediate relief be provided to these areas and that these areas be declared as flood prone areas.
Saeed Chowdhury, a senior meteorologist at the Sylhet Meteorological Office, said nature was behaving very badly at the moment. The incessant rains on the one hand and the steep slopes on the other have combined to make the Sylhet region tasteless. He also said that the situation will not improve suddenly.
Asif Ahmed, executive engineer of Sylhet District Water Development Board, told Dhaka Post that river water in Sylhet is rising abnormally. The water level of all the rivers has crossed the danger level since last two days. In different places, river banks have flooded the cities and villages. As time goes on, this form seems to be taking a terrible shape. He also said that the water level in every place of Sylhet district has increased from one to one and half feet in last 24 hours.