Bangladesh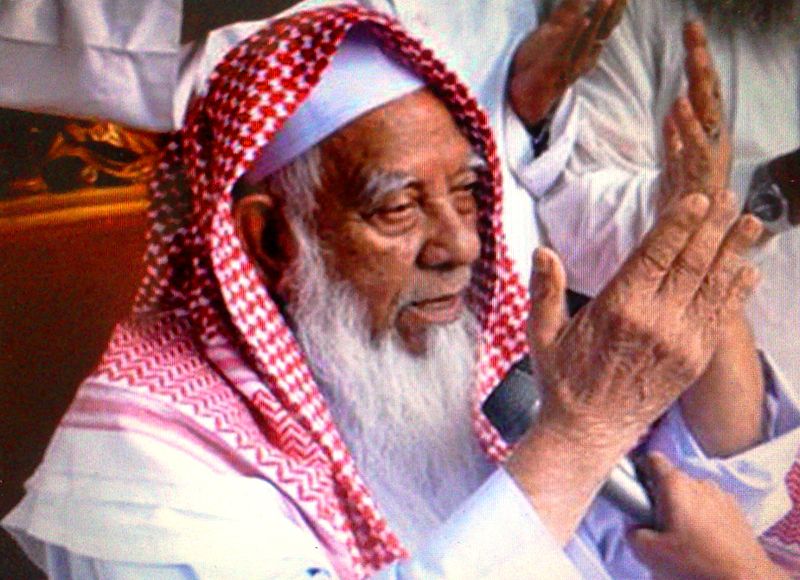 Muminur Rahman/Wikipedia
Shafi's death: Babunagari, 11 others involved in the investigation along with 31 accused in statement
Dhaka, April 13: Main Uddin, the brother-in-law of former Amir Shah Ahmad Shafi of Hefazat-e-Islam had filed a case in a Chittagong court on December 17 last year after the latter's alleged murder.
In the case filed in the court of Chittagong Judicial Magistrate Shiplu Kumar, 36 senior leaders of Hefazat were accused. The court later took cognizance of the case and directed the Police Bureau of Investigation (PBI) to investigate.
It is learned that PBI officer Monir Hossain is in charge of investigating the case. The PBI investigation team then visited the Hathazari Madrasa on January 12, the scene of the incident. Several people have been questioned about the incident, including the case being investigated secretly and openly.
According to court sources, 31 out of 36 people involved in the case came to light after a 106-day investigation. Five people including Mamunul Haque were acquitted. However, the current Amir of Hefazat, Junaid Babungari and 12 others were involved in the PBI.
On Monday (April 12), the investigating officer of the case filed a report in the court of Chittagong Senior Judicial Magistrate Mohammad Shahidullah Kaiser accusing a total of 43 people. The matter has been confirmed by PBI Chittagong District Superintendent of Police Nazmul Hasan. However, he declined to comment on anything other than the submission of the report.
According to court sources, the statement of case filed by Shafi's brother-in-law stated that Allama Shafi was forced to accept martyrdom. The accused conspired with each other to stop his food and medicine a few days before his death. The oxygen mask was removed from his mouth. In this way, he has been forced to accept martyrdom through one torture after another. '