Bangladesh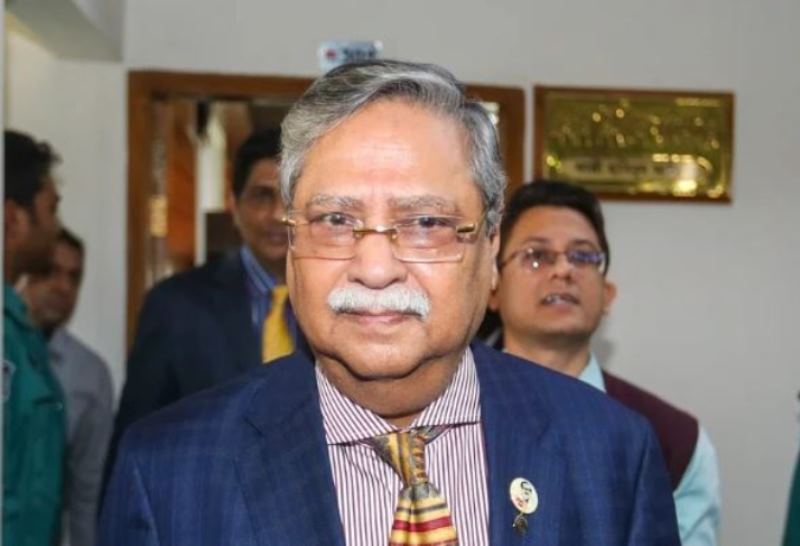 File photo/Collected
Shahabuddin Chuppu has no obstacle to take oath as President
Dhaka, March 22: There is no hindrance to the further proceedings including the swearing-in of President-elect Md. Shahabuddin as the 'CMP' application seeking suspension of the Election Commission's gazette was rejected by the Chamber Court of the Appellate Division.
On Tuesday, the lawyer of the state, Additional Attorney General Sheikh Mohammad Morshed, said that the High Court dismissed the writ on March 15. Petitioner lawyer MA Aziz Khan filed a CMP (requesting stay of High Court order) against this in the Appellate Division. He presented a stay petition in the Chamber Judge Court. The petition sought a stay of the High Court's judgment and the February 13 gazette of the presidential election. After hearing the arguments of both sides, the chamber court rejected the stay application.
He said, as a result, there was no legal complication regarding the presidential election and the presidential election process was considered valid. This lawyer said that now there is no obstacle in the further activities of Md. Shahabuddin as the president.
On April 23, President Md. Abdul Hamid's term will expire. The elected President Md. Shahabuddin is scheduled to take office from the next day on April 24. Being a single candidate, the Election Commission (EC) published the gazette declaring Md. Sahabuddin elected for the post of President on February 13. On March 7, Supreme Court lawyer MA Aziz Khan filed a writ seeking suspension of the gazette.
Then on March 12, six lawyers including Advocate Abdul Momen Chowdhury and KM Jabir filed another writ on the same issue.
On March 15, the High Court directly dismissed the two writs after the hearing.