Bangladesh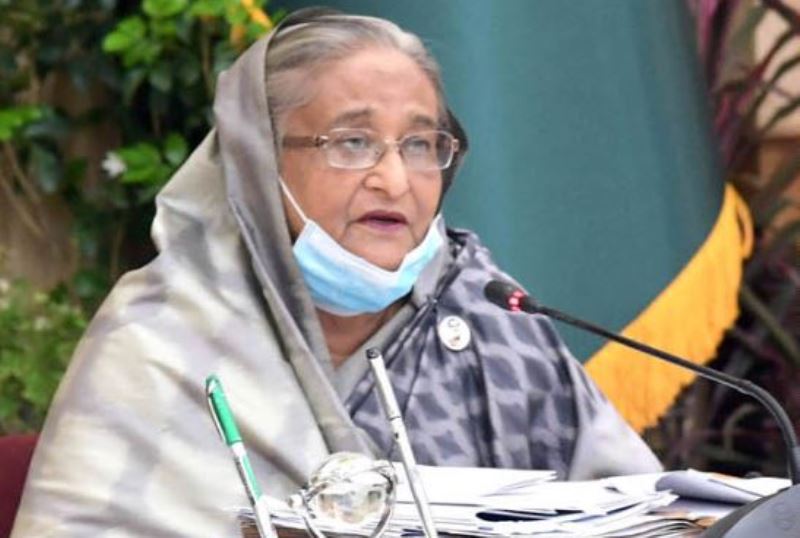 PID
Sheikh Hasina becomes President of D-8
#D8
,
#D8Summit
,
#Bangladesh
,
#Pakistan
,
#Turkey
,
#Egypt
,
#Indonesia
,
#Malaysia
,
#Nigeria
,
#Iran
,
#SheikhHasina
Dhaka, April 9: Prime Minister Sheikh Hasina has taken over the chairmanship of the 10th Summit of the Alliance of Developing Countries D-8. She will hold the post for the next two years. At a meeting of the coalition on Thursday (April 8th), Prime Minister Sheikh Hasina took over from Recep Tayyip Erdogan, President of Turkey and current President of the organization.
The President of Turkey delivered the inaugural address at the beginning of the 10th D-8 Summit and then handed over the presidency to Prime Minister Sheikh Hasina.
Addressing the summit, the Prime Minister said that as one of the founding members of D-8, she has a special bond with the organization. Hasina attended the first summit in Istanbul as prime minister when the D-8 was founded in 1997. Sheikh Hasina also presided over the second D-8 summit held in Dhaka in 1999.
The D-8, known as Developing-8, is made up of eight developing Muslim-majority countries - Bangladesh, Egypt, Indonesia, Iran, Malaysia, Nigeria, Pakistan and Turkey - for economic cooperation.
The heads of state and government of D-8, foreign ministers, representatives of D-8 Secretary General virtually attended the conference.