Bangladesh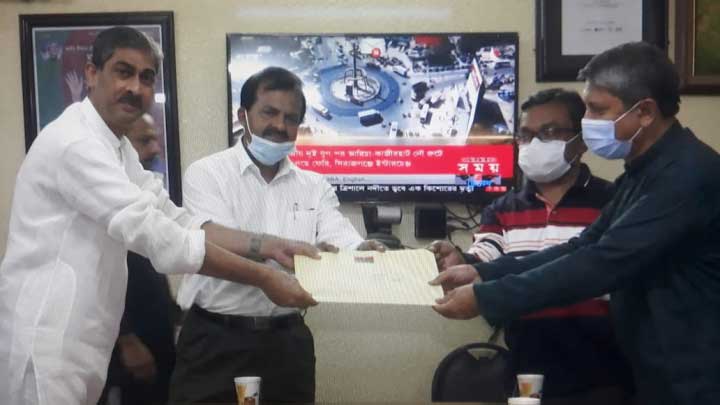 File Picture
Sheikh Hasina invited to BNP event
Own correspondent, Dhaka, 27 February 2021: The BNP is aware of inviting the President and Prime Minister of the ruling Awami League Sheikh Hasina to its party program.
On Saturday (February 26) evening, a two-member BNP delegation visited the Dhanmondi office of Awami League President Sheikh Hasina and delivered an invitation letter on behalf of the party.
Awami League President Sheikh Hasina was invited to attend the program announced by the BNP on the occasion of the golden jubilee of independence. Awami League central committee member Advocate Reazul Kabir Kawsar accepted the invitation from the BNP delegation. Awami League president's office assistant Masud Ahmed was present at the time.
The BNP delegation included Bijan Kanti Sarkar, Advisor to the Chairperson, and Shahid Uddin Chowdhury Annie, Member Secretary and Publicity Secretary of the Publicity and Publication Committee formed to celebrate the Subarna Jayanti.
Shahid Uddin Chowdhury Annie said, 'We have delivered the invitation letter on behalf of the party. They accepted it and said, "We will deliver our letter to the Awami League president."
Earlier on Saturday afternoon, BNP secretary general Mirza Fakhrul Islam Alamgir said, "The prime minister will be invited today to the party's program to celebrate the golden jubilee."