Bangladesh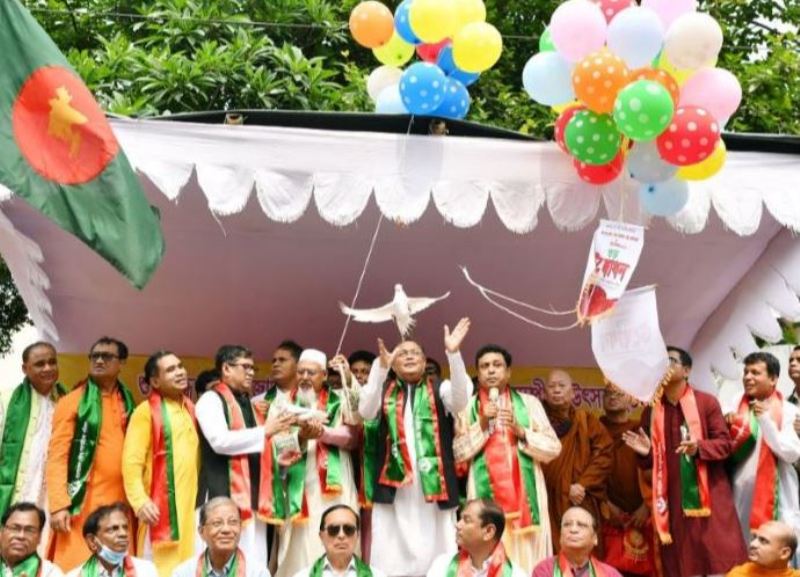 Collected
Sheikh Hasina is a symbol of secularism: Hasan Mahmud
Dhaka, May 14: Sheikh Hasina is not only a symbol of development and progress, she is not only a symbol of democracy but also of non-communalism, said Information and Broadcasting Minister Dr Hassan Mahmood. He made the remarks while addressing as the chief guest of Shubho Buddhapurnima National Combined Peace Procession and Reconciliation Festival-2022 at Shahbagh in the capital on Saturday (May 14) morning.
He said Bangabandhu wanted to form a non-communal country. But after his assassination on August 15, 1975, a group destroyed the secular consciousness of the country. They poured the poison of communalism into the country. But when the people's leader Sheikh Hasina came to power in 1996, she brought back the non-communal consciousness in the country.
On religion and culture, he said, "Prime Minister Sheikh Hasina has said that religion cannot be matched with culture. In Saudi Arabia, Muslims indulge in ululation because it is part of their culture. But if this is done in Bangladesh, some will say that they have become Hindus. These are communal evil forces."
"Sheikh Hasina has no choice but to bring down the forces of communal consciousness that sometimes arise," he said.
State Minister for Religion Faridul Haque, Awami League office secretary Biplob Barua and President of Bangladesh Buddhist Cultural Council Professor Uttam Kumar Barua were present on the occasion.