Bangladesh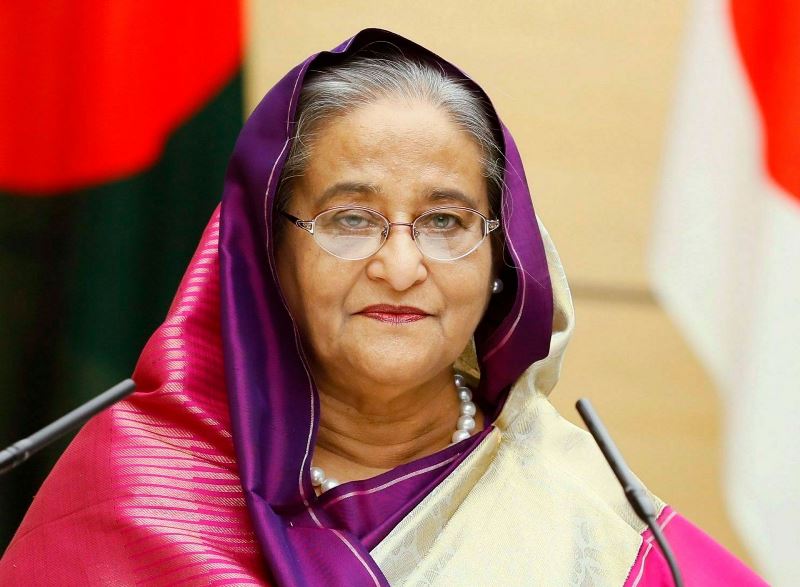 File photo/Wallpaper Cave
Sheikh Hasina is Asia's 'Iron Lady': The Economist
Dhaka, May 26: Bangladesh Prime Minister Sheikh Hasina is the world's longest-serving female head of government. She is one of the most notable even among male and female heads of government. This head of government of Bangladesh, who has been in power for a decade and a half, is leading the poverty alleviation of the country of 170 million people. The country averaged 7 percent annual growth rate during most of his tenure.
The 75-year-old prime minister is leading his party Awami League. Altogether Awami League has been in power four times under his leadership. The party has won three elections in a row. Which is more than the tenure of Indira Gandhi or Margaret Thatcher. Elections are scheduled to be held in Bangladesh early next year. She is expected to win that election as well.
Recently, the famous British magazine The Economist interviewed him in a hotel suite in Northern Virginia, USA. In the interview, the British magazine wants to know about her dreams and aspirations for Bangladesh. On Wednesday (May 24), The Economist published the interview and the corresponding reporter's analysis under the title 'Asia's Iron Lady Sheikh Hasina'.
In the interview, she said, "I want to make this country a hunger-free, poverty-free developed country. Then, referring to the terrible history, he questioned, "What can you think, they killed my father."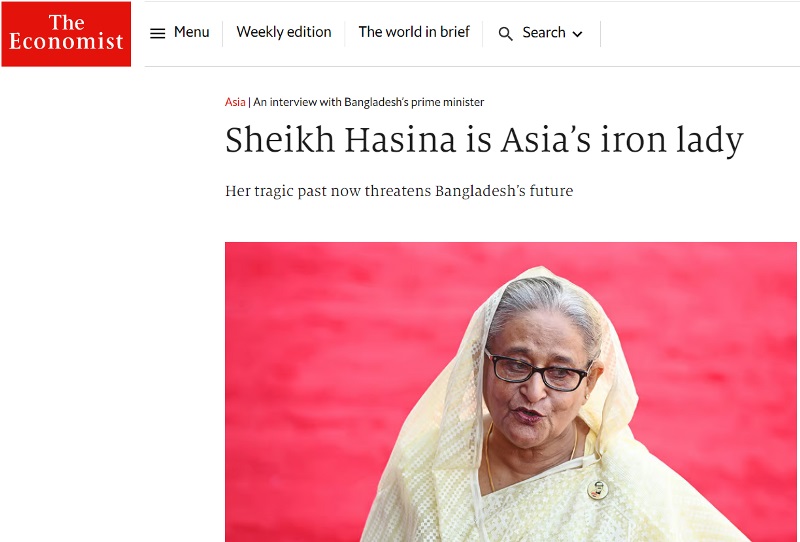 Her father and Bangladesh's first president, Sheikh Mujibur Rahman, was killed in a military coup in 1975, four years after the country's bloody independence from Pakistan, writes the Economist. Seventeen of his close relatives were also killed. At that time, Sheikh Hasina survived because she was in Europe.
"They killed my two brothers, my mother, another brother only ten years old! My two sisters-in-law (cousins), my only uncle, a disabled person, also killed him." While saying these words, her eyes were wet with tears.
Her advisers asked the Economist reporter who interviewed her to ask the Prime Minister about that long-ago tragedy. Although the reporter did not ask that, Sheikh Hasina brought it up. No politician likes criticism. But she pointed out that Prime Minister Sheikh Hasina's government is an exception to all other governments in Bangladesh.
When questioned about corruption, she blamed the military government that succeeded his father. At the same time, she accused the World Bank of withdrawing from the financing of a project alleged by members of her government to be involved in corruption. She also claimed that the allegations of corruption raised by the World Bank were non-existent.
Regarding corruption, Sheikh Hasina said, "Maybe it is at a lower level. But not so much these days. Even if they dare to commit corruption, I am taking action."