Bangladesh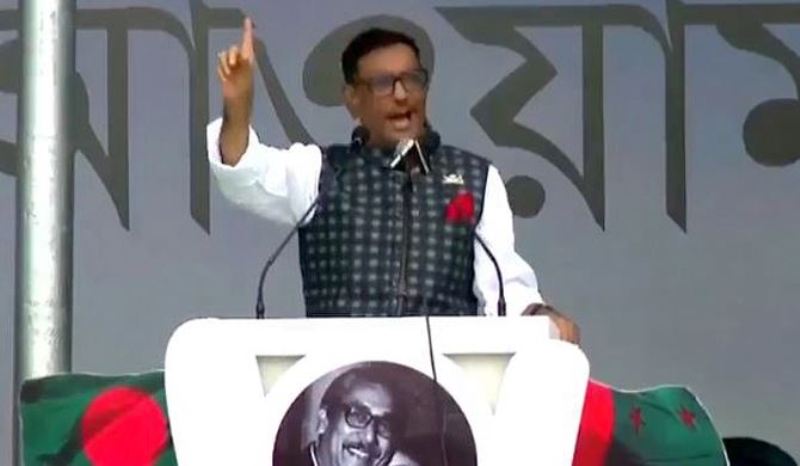 PID
Sheikh Hasina's name will forever be etched in the hearts of the people: Quader
Dhaka, June 25: Awami League General Secretary and Minister for Road Transport and Bridges Obaidul Quader has said that the name of Prime Minister Sheikh Hasina will remain in the hearts of the people forever. He made the remarks while addressing a public meeting at 1:00 pm on Saturday (June 25) at the edge of Kanthalbari in Madaripur.
Quader said, "I wanted to name this bridge after our leader, but she refused. I have tried many times to get her to agree, but she was adamant. She said, if you write my name on paper, it will fade away, the banner carrying my name will tear away, the stone will fade away, but name on the hearts of people will forever stay. Today, the prime minister has etched her on your hearts forever. She will live on till the bridge stands."
"Many people responded to our prime minister's call and voluntarily left their ancestral home, to facilitate the construction of this bridge. There were many conspiracies, hurdles during the construction of this bridge, but she had said that the only way is forward, we cannot afford to take a step back. She had pledge to not bow down to anyone. Today, she had fulfilled her promise. You have gathered in thousands to see her keep her word."
He said, "Bangabandhu's daughter has not compromised anything. She marched ahead with confidence. She showed the true courage of Bengalis by overcoming the hurdles and conspiracies. We have been able to avenge the insults."