Bangladesh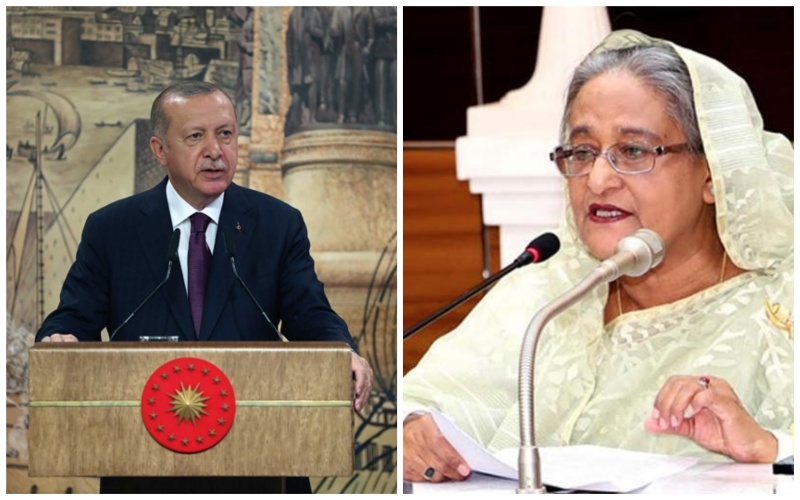 Xinhua/UN/PID Bangladesh
Sheikh Hasina, Turkish President Recep Tayyip Erdogan vow to strengthen bilateral relationships
Dhaka: Turkish President Recep Tayyip Erdogan, who recently took charge of his office after winning a crucial poll for a third term, phoned Bangladesh PM Sheikh Hasina and hoped to take the bilateral relationship to a new height.
The two leaders exchanged greetings in a phone conversation at around 11:15 pm on Wednesday night, bdnews24 reported.
Erdogan called and spoke with Hasina for about 10 minutes, according to the PM's Press Wing. Hasina congratulated Erdogan on his re-election and expressed her happiness, the news portal reported.
Erdogan expressed his gratitude to the people of Bangladesh for being with the people of Turkey in celebration of his victory.
He also wished to further strengthen the ties between the people of the two countries.