Bangladesh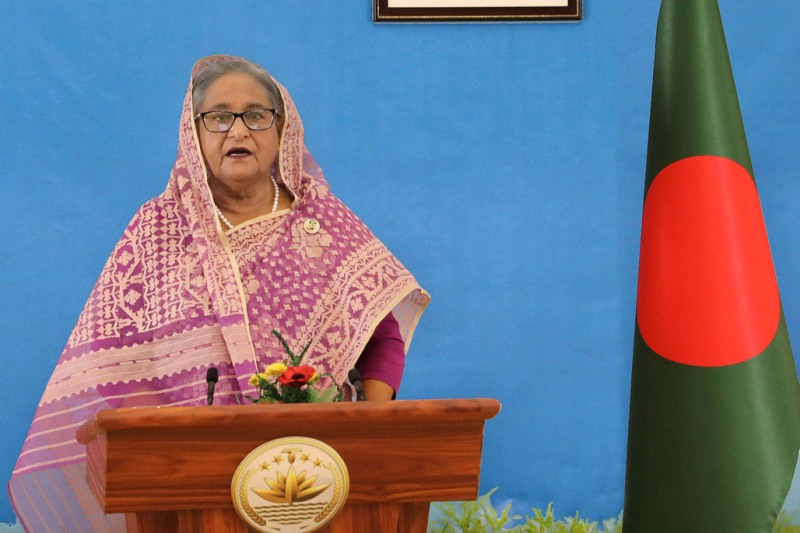 PID
Sheikh Hsaina feels world leaders should ensure COVID-19 vaccine is made accessible to all countries at same time
Dhaka: Prime Minister Sheikh Hasina on Saturday addressed the 75th General Assembly of the United Nations and said world leaders should ensure that any proven vaccine is made accessible to all countries at the same time.
She addressed the Assembly via video link.
Hasina was quoted as saying by bdnews24: "It is imperative to treat the vaccine as a 'global public good'. We need to ensure the timely availability of this vaccine to all countries at the same time."
She said the pharmaceutical industry of her country has the capacity to mass-produce a vaccine, if given the 'technical know-how and patents'.
The COVID-19 virus has now hit normal life across the globe for over six months now.
It is believed to have originated from China.
Speaking on the need for world cooperation, the PM said: "Just as the Second World War created opportunities for countries to come together in their efforts to cooperate, through the establishment of the United Nations, similarly this pandemic has emphasised the need for collective action under the guidance of right leadership."