Bangladesh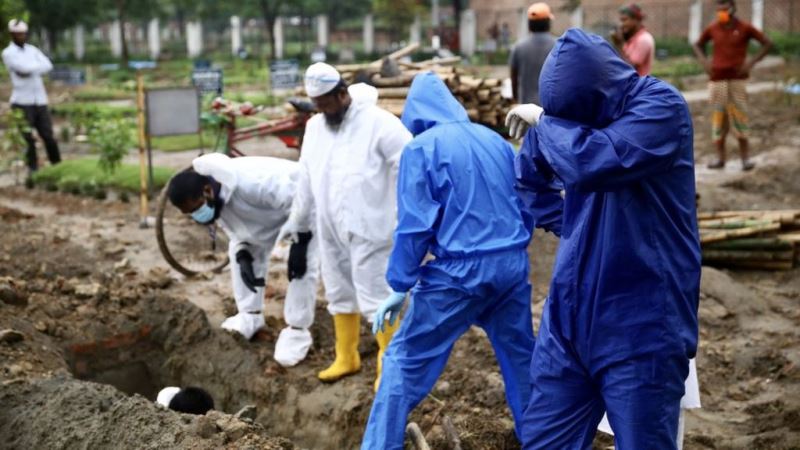 Collected
Single day death toll nears 100 as 96 succumb to Covid
Dhaka, April 14: On the 403rd day of the coronavirus detection in the country (in the last 24 hours), a record number of 96 people have died due to the coronavirus pandemic in the country, including the capital. Among them were 59 males and 37 females. Of the 96 people, 94 died at the hospital and two at home. The death toll rose to 9,987.
During this time, 24,995 samples were collected from 255 public and private laboratories of the country and 24,825 samples were tested.
The sample test identified 5,185 new patients. The total number of patients identified is 7,03,170.
A press release signed by Additional Director (Administration) of the Department of Health, Prof. Dr. Meerjady Sabrina Flora, said on Wednesday (April 14th) that the detection rate in the last 24 hours was 20.89 percent.
Since the first patient was identified on March 8 last year, the total detection rate has been 13.80 percent.
At the same time, 5,333 people have recovered. With this, the number of patients who have recovered after being infected with coronavirus in the country is 5,91,299.
The recovery rate in 24 hours is 84.09 percent.