Bangladesh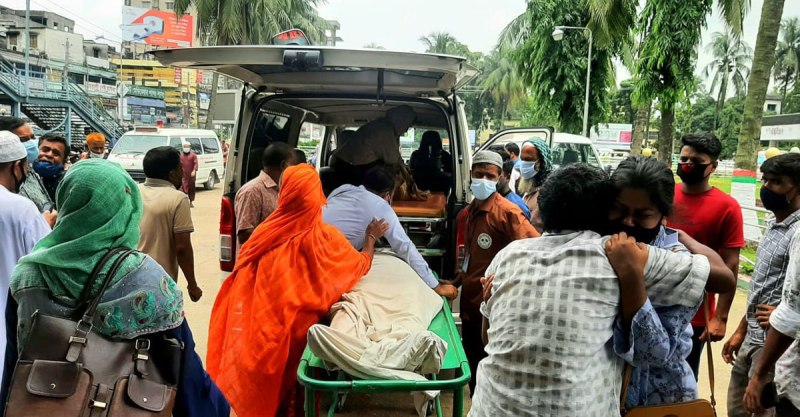 Collected
Six die of coronavirus across Bangladesh, daily infection rate stands at 1.44 percent
Dhaka, October 27: Bangladesh's coronavirus toll has reached 27,834, after six people succumbed to the disease in between Monday and Tuesday morning.
During this time, 276 new patients were identified. Bangladesh's coronavirus caseload has increased to 15,68,257.
According to the Directorate General of Health Services (DGHS), 440 people recovered from the disease in the aforementioned 24 hours. A total of 15,32,180 people have recovered so far after being infected by the coronavirus.
In between Monday and Tuesday, 19,414 samples were collected and 19,184 samples were tested. The daily infection rate was 1.44 percent.
The country has, so far, tested a total of 1,02,62,107 samples, for an overall infection rate of 15.28 percent.
Bangladesh's recovery rate stands at 97.70 percent and fatality rate at 1.77 percent.
Among the six deceased were five men and one women. Two people each died in Chittagong and Khulna divisions, while Rajshahi and Sylhet divisions recorded one death each.