Bangladesh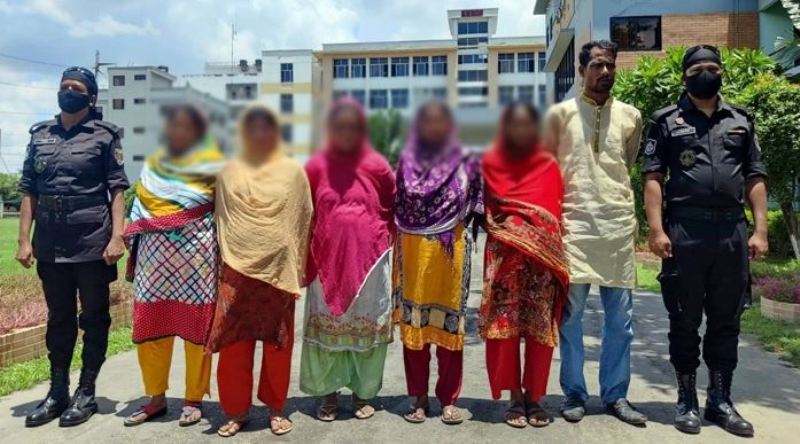 Collected
Six members of women trafficking ring arrested from Narayanganj
Dhaka, August 5: RAB-11 arrested six members of women trafficking ring from Siddhirganj of Narayanganj. At that time, several mobile phones, debit cards and money bags were seized from them.
They were arrested from Mijmiji Batanpara area on Thursday (August 4) night. The arrested are Jhuma Akhtar (28), Sharmin Akhtar (29), Rina (35), Shahjamal (40), Rabeya Akhtar (27) and Kamli Khatun Seema (32).
RAB-11 captain Tanveer Mahmud Pasha said in a press conference on Friday (August 5) afternoon, "A group of human traffickers took the women to the Benapole border in Jessore by promising to get them to work in a beauty parlor. At one point he realizes he is being trafficked when asked to cross the barbed wire fence of a neighboring country. When the girl refused to go, the traffickers beat her severely. At one point, the girl managed to escape and came from Jessore to Narayanganj by bus."
Tanveer Mahmud Pasha also said that based on the complaint of the victim, a special operation was conducted in Siddhirganj and the members of the women trafficking ring were arrested. At this time, two more women were rescued.
According to RAB, this gang has been illegally smuggling needy women to neighboring countries for a long time with the lure of a better life like working in beauty parlors. Legal proceedings are pending against them.