Bangladesh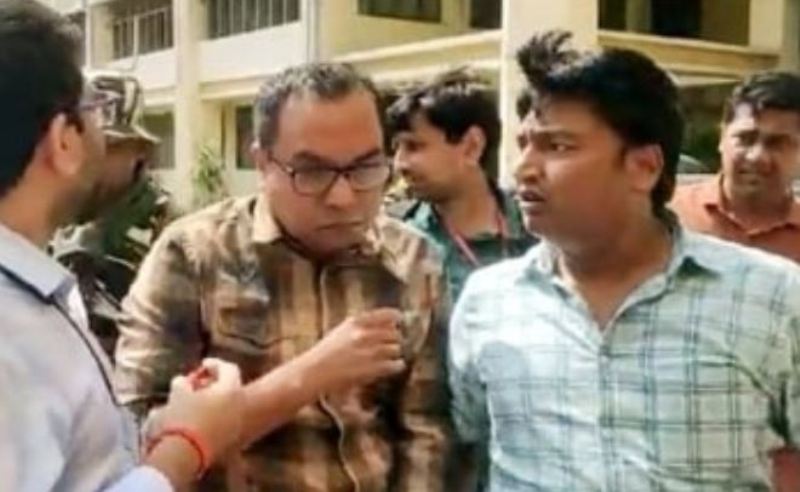 Collected
Six people including PK Halder in 21-day jail custody
Dhaka, November 17: Kolkata's Nagar Dara Court has again ordered six accused including Prashant Kumar Halder (PK Halder) to be kept in jail custody for 21 days in the case of smuggling Tk 3500 crore from Bangladesh.
They were produced in court on Thursday (November 17). After the hearing, the court ordered their 21-day jail custody.
PK Halder and his associates are in jail custody in India for the last 201 days. They were brought to court for the tenth time.
The former managing director of NRB Global Bank of Bangladesh, PK Halder, his brother and other associates were arrested by the Enforcement Directorate (ED), the Indian Central Investigation Agency, in West Bengal on May 14.
Along with Prashant Kumar Halder, the six accused are Swapan Mitra, Uttam Mitra, Shiv Shankar Halder, Eamon Hasan. A woman accused is also among them.
They were arrested by the ED from Ashoknagar in West Bengal.
They were taken to Special CBI Court-4 shortly after 11 am on Thursday. CBI Court-4 Judge Vidyut Kumar Roy wants to know whether PK Halder is there or not. Then PK Halder raised his hand and said - I am present.
After that, the lawyer of the accused Biswajit Manna applied for bail and said that Prashant Kumar Haldar is suffering from nerve disease. He should be treated. But Judge Bidyut Kumar Roy again ordered 21 days of jail custody. Meanwhile, he fixed the date of court appearance of the accused on December 8. But in the meantime, if necessary, the CBI can go to the jail and question Prashant Kumar Halder.
PK Halder broke down in the court today. He was in the same condition as he was seen earlier.