Bangladesh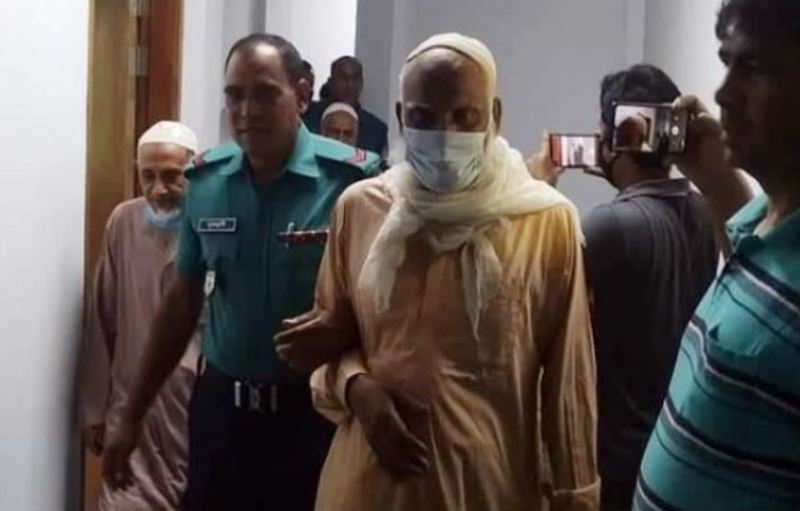 Collected
Six sentenced to death for crimes against humanity during Liberation War in Khulna
Dhaka, July 29: The tribunal sentenced six people, including Amjad Hossain Howladar, to death on charges of crimes against humanity, including murder, genocide, torture and arson, in Khulna's Batiaghata during the Liberation War. This is the 47th judgment of the tribunal.
On Thursday (July 28), the three-member International Criminal Tribunal headed by Justice Md. Shahinur Islam announced the verdict.
The other members of the tribunal are Justice Abu Ahmed Jamadar and Justice KM Hafizul Alam.
A total of three hundred pages of judgment has been given. Three judges read the summary.
Apart from Amjad Hossain, the other accused in the case are Sahar Ali Sardar, Atiyar Rahman, Motashim Billah, Kamal Uddin Goldar and Nazrul Islam. Nazrul Islam is absconding among them.
Earlier, last Tuesday (July 26), the International Criminal Tribunal decided today to announce the verdict.
Earlier, on May 22, after presenting the arguments of the state and the accused, the court kept a pending verdict (CAV). Advocate Gazi HM Tamim and Abdus Sattar Palawan were in the hearing for the accused that day. Prosecutor Mukhlesur Rahman Badal and prosecutor Sabina Yasmin Khan Munni were on the state side.
In this case, a total of 17 witnesses, including retired Additional Superintendent of Police Md. Helal Uddin, submitted their statements. After completing the testimony of 16 of them, the IO's examination of the case began.
The investigation of the case started on November 15, 2015. A seven-volume, 1,027-page report against the accused was submitted to the tribunal on August 8, 2017. Among them, Amjad Hossain Howladar was accused in four crimes mentioned in the investigation report.
According to the report, Amjad along with six other accused were supporters of Convention Muslim League and later Jamaat during the Liberation War of 1971.