Bangladesh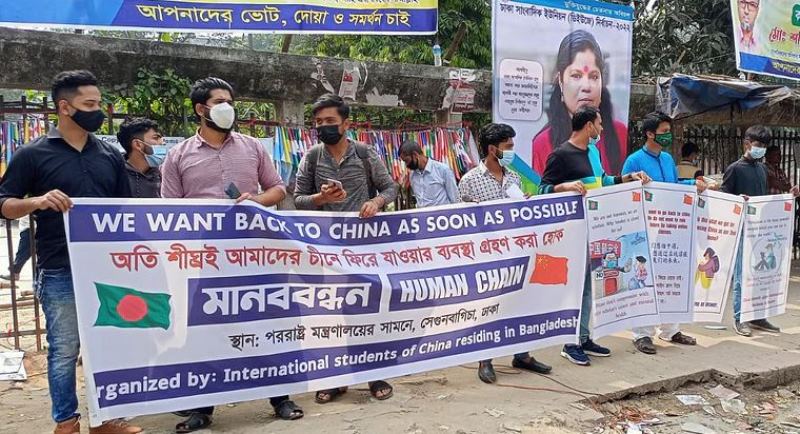 File photo/Collected
Six special flights to take Bangladeshi students back to China
Own Correspondent, Dhaka, Sept 12: The process of taking back Bangladeshi students stuck in the country due to the corona pandemic has started. Six chartered flights will come to take these students back to China this September and October. This information is known from the Chinese Embassy in Dhaka.
In March 2020, students who came to Bangladesh were stranded when the corona pandemic broke out around the world. Then the whole world was struggling with Corona. However, even though the situation gradually started to normalize, the trapped Bangladeshis could not return to their campuses in China.
Chinese Foreign Minister Wang Yi visited Bangladesh last August amid various discussions and negotiations. At that time, in his meeting with Foreign Minister Dr. AK Abdul Momen, the issue of stranded students came up for discussion. Then Wang Yi announced that the students of Bangladesh will be taken back to the Chinese campus soon.
A few days after his announcement, the Chinese embassy in Dhaka started issuing visas to Bangladeshi students.
Hualong Yan, Minister Counselor and Deputy Head of the Chinese Embassy, ​​said that special flights are coming to take back the students. Six chartered flights will arrive in September and October to take Bangladeshi students back to China.