Bangladesh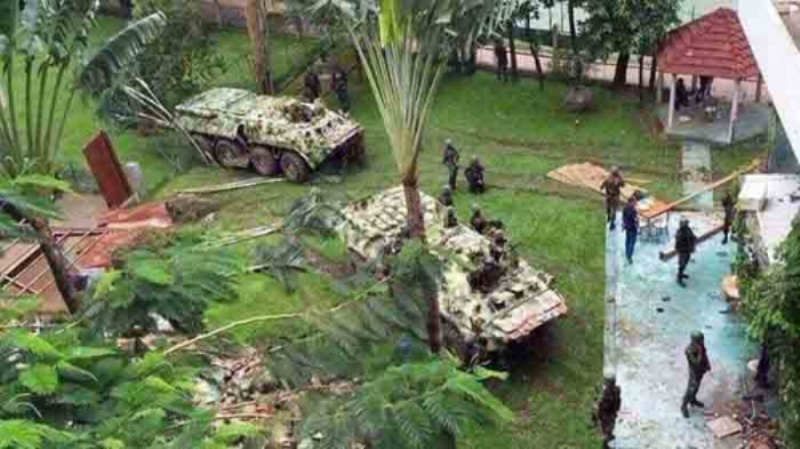 File photo
Six years of Holey Artisan attack: Militants no longer have the ability to cause any major incident
Own Correspondent, Dhaka, July 1: Today is July 1. On this day in 2016, the biggest militant attack in the history of Bangladesh took place. On that terrible night, the militants carried out a hellish massacre at the Holey Artisan Bakery in Gulshan-2. A total of 22 people, including two police officers and 17 foreign nationals, were killed in the attack. The whole nation witnessed the horror of a militant attack that day from 8:50 pm to 12 hours of suffocation. Later on the morning of July 2, Operation Thunderbolt, conducted by members of the Army's para-commando, ended the hostage crisis, killing five militants.
After this horrific militant attack, the blueprint of this infernal massacre of militants began to come out in the investigation of the law-enforcement forces. At various times, the issue of collusion of international militant organizations with this attack came up for discussion.
However, investigators said the militants involved in the attack were all "home grown". Some members of the JMB were revived and carried out this infernal massacre, dubbed the 'Neo JMB'.
Despite the far-reaching plans of the members of the neo JMB, the law enforcement agencies were able to repel the militants in a series of operations after the Holey Artisan incident. Many neo JMB members were killed in these operations. Many more were arrested.
Md. Asaduzzaman, chief additional police commissioner of the Counter Terrorism and Transnational Crime Unit (CTTC) said, "We have been able to destroy the militants' capabilities."
He said the country's militants had never had any contact with IS. They just took the help of technology. We have demolished all the hideouts of the militant organization. The CTTC has been able to arrest top militants.
Asaduzzaman said, "Bangladeshi militants no longer have the capacity to cause any major incident. Militancy is under control in the country for the welfare of CTTC and law enforcement agencies. According to the Global Terrorism Index (GTI), Bangladesh ranks 40th in terms of curbing militancy. Afghanistan comes first. Pakistan is in 10th, India in 12th, United States in 28th and United Kingdom in 31st. Bangladesh has been identified as the safest country in South Asia."
"The militants have not been able to carry out any kind of attack anywhere in the country in 2021 and 2022. If they had the ability, they would have tried. We have been able to destroy their capabilities," he added.