Bangladesh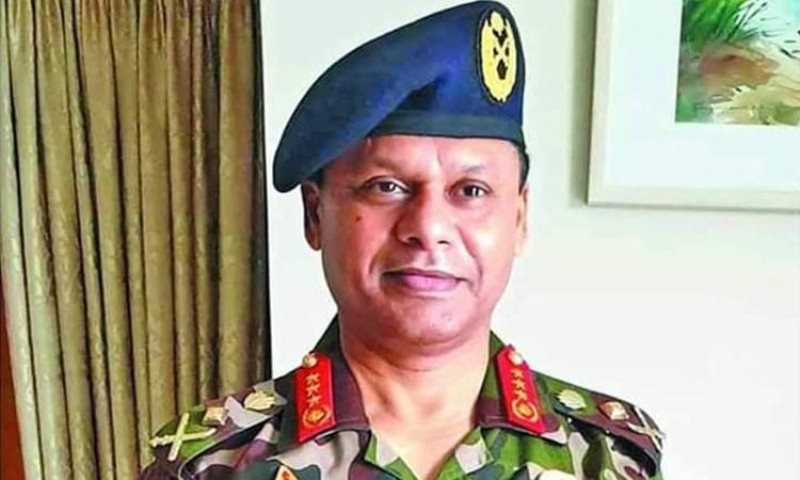 Collected
SM Shafiuddin Ahmed named new Army Chief
Dhaka, June 11: The next Chief of Army Staff of Bangladesh is Lieutenant General SM Shafiuddin Ahmed, who has been serving as the Quartermaster General of the Army. The government has promoted him as general and given him the responsibility of army chief for three years from June 24.
The Defense Ministry issued the order on Thursday.
Shafiuddin Ahmed will replace General Aziz Ahmed as the Chief of Army Staff. Aziz Ahmed has been performing that duty since June 25, 2018.
SM Shafiuddin Ahmed, a member of a freedom fighter family from Khulna, was commissioned in the Infantry Corps of the Bangladesh Army on 23 December 1983 through the Ninth BMA Long Course. In December last year, he was promoted to the rank of Quarter Master General (QMG) from the GOC of the Army Training and Doctrine Command (ARTDOC). Earlier, in August 2019, Shafiuddin Ahmed was promoted from Major General to Lieutenant General. That's when he was given the responsibility of ARTDOC.
In his long career, he has led UN peacekeeping missions, including an infantry battalion, an infantry brigade and an infantry division.
After being promoted to Major General in May 2012, the government appointed him GOC of the 19th Infantry Division. He later became the Director General of the Bangladesh Institute of International and Strategic Studies (BIISS).
Shafiuddin Ahmed has also been the NDC of SDS (Army-1) and GOC and Area Commander of Logistics Area.
The army officer served as a peacekeeper in Mozambique for 16 months in the 1990s. Later, Shafiuddin served as Deputy Force Commander in peacekeeping missions in the Central African Republic from 2014 to 2016. He was the first Bangladeshi battalion commander to lead a peace mission as a multinational force commander.
Shafiuddin Ahmed was born on 31 December 1963 in Khulna. After graduating in Defense Studies from the National University, he did an MBA at MIST and an MPhil in Development and Securities Studies. He is currently doing his PhD at BUP.
The army officer, who has traveled to more than two dozen countries around the world, is the father of two daughters.