Bangladesh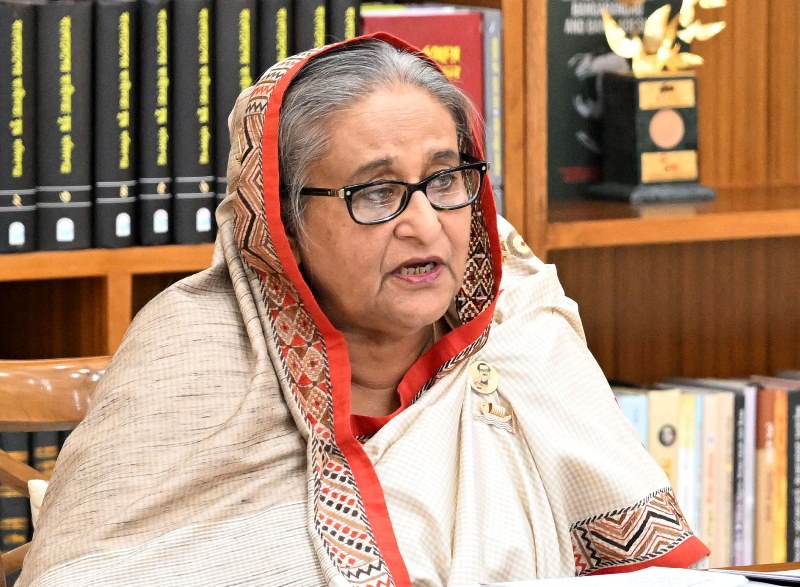 Photo: PID
So much development in Bangladesh just because Awami League is in power: PM
Dhaka, January 31: Prime Minister Sheikh Hasina urged the countrymen to take into account the development that has taken place in Bangladesh in the last 14 years.
She said, I hope people will pay special attention to the massive changes that have taken place in Bangladesh in the last 14 years. This is possible because Awami League is in power.
She said these while inaugurating 11 development projects on Monday (January 30) morning.
The Prime Minister attended the function at Ramna Park in the capital through video conference from her official residence Gana Bhaban.
She said that the people voted Awami League to power in 2014 and 2018, they did it only because we are working for the development of the country and the welfare of the people.
The Prime Minister also said that Bangladesh gained independence under the leadership of the Father of the Nation. So we have a responsibility for the country and its people. We continue the country from that sense of responsibility.
On this day, she inaugurated 11 projects including the infrastructure development of Ramna Park and overall beautification of Ramna Lake and the construction of 1,400 residential flats in Mirpur for middle-income people. This event took place at Ramna Batamul. It was organized by the Ministry of Housing and Public Works.
In the event, the head of government said that we have built digital Bangladesh. Now our goal is to build 'Smart Bangladesh' by 2041. We will introduce e-governance, smart population, smart economy and we will ensure the use of digital devices in every field of health, education.
Pointing out that the government is working for the development of the people of the country, the Prime Minister said that it has been possible because the people's representative government is in power in the country. Awami League is working not only for socio-economic development in Bangladesh but also for the protection of natural environment.
She also said that the present government has arranged training to build a skilled population capable of keeping pace with the fourth industrial revolution.
Sheikh Hasina said that besides ensuring the facilities of every citizen, the government undertakes projects by ensuring that their basic needs are met. At the same time, through their successful implementation, the government also arranges for a sense of comfort in people's lives.