Bangladesh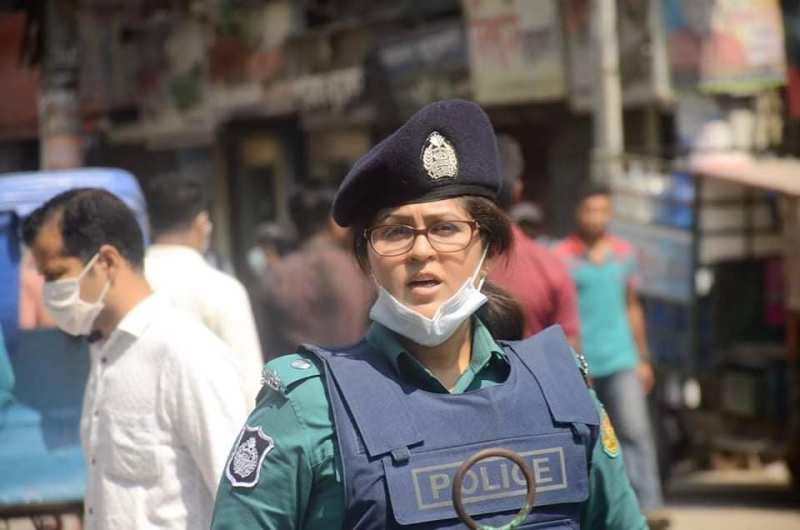 File photo/Facebook/Sonali Sen
Sonali Sen awarded with PPM
Own Correspondent, Dhaka, January 27: Khulna Metropolitan Police's Additional Deputy Police Commissioner (South) Sonali Sen has been awarded with the President's Police Medal (PPM)-Service 2021 for uncovering important cases, crime control, efficiency, conscientiousness, honesty and disciplinary conduct.
Home Minister Asaduzzaman Khan Kamal handed over the PPM-Service Medal to ADC Sonali Sen on the occasion of 'Police Week-2022' held at Rajarbagh.
Police members or officers receive a lump sum of Rs 50,000 and Rs 1,000 per month for this medal. PPM Medal winner Sonali Sen joined the Bangladesh Police Force as Assistant Superintendent of Police (ASP) on June 3, 2012. Sen was posted as the Additional Deputy Commissioner of Police (South) of KMP when she played an important role in unraveling mystery of the following cases and arresting the accused.
December 20 in 2020. A plaintiff, owner of the business organization Sonadanga Hossain and Brothers in Khulna, was returning home after closing his shop at 10 pm with Rs 1,97,200 cash. On the way, when he reached in front of Hotel Asia, three or four unidentified persons came on motorcycles and stopped the plaintiff's motorcycle and allegedly snatched the money. When a case was filed in this regard at Sonadanga Model Police Station, Sonali Sen inspected the spot and recovered Rs 1,97,200 and one round of bullet shell from the scene. She arrested the accused Lal Mridha (30), Md. Sabbir Sheikh (28) and Tahidur Rahman Tufan (30) with the help of CCTV footage and information technology. The accused later gave a confessional statement in the court under section 164.