Bangladesh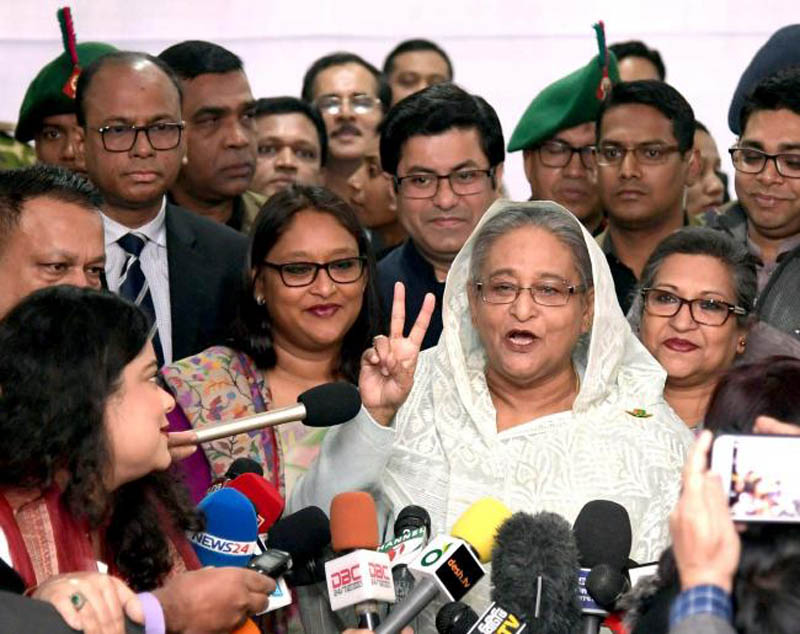 PID Bangladesh
Sri Lanka can follow 'PM Sheikh Hasina model'
Dhaka, May 22, 2022: The South Asian island nation of Sri Lanka, which is currently facing an extreme economic crisis, can follow Bangladesh's 'Prime Minister Sheikh Hasina model' to overcome its embarrassing situation.
Bangladesh is now a marvel of development and it is the contribution of Prime Minister Sheikh Hasina that has transformed Bangladesh from a least developed country to a developing country according to its economic indicators. He has turned Bangladesh from a basket case to a middle income country.
"Strong leadership is one of the main reasons behind the Bangladesh model," said an article by John Rosario, a Kolkata resident, published in the Cambodian newspaper Khmer Times on Friday. Sri Lanka can follow this model to overcome the current crisis.
According to the article, Sri Lanka's foreign exchange reserves have dwindled to such an extent that some school examinations have been closed indefinitely due to lack of imported paper.
In addition to cooking gas, there has been a shortage of kerosene and petrol. In his inaugural address to the nation, the new Prime Minister of Sri Lanka, Ranil Wickremesinghe, presented important challenges before him. He assured the people of his determination to successfully tackle the crisis. He also suggested the formation of a national assembly comprising all parties to reach a solution.
The article says, 'There is an example for him. He can overcome the crisis by following the model of the Prime Minister of Bangladesh Sheikh Hasina.
The situation in Sri Lanka is so dire that due to inflation, high unemployment and shortage of all basic necessities, many Sri Lankans are fleeing the country in the hope of a better life abroad. To address the situation, the Sri Lankan government has asked for a new ঋ 1.5 billion loan from neighboring India. When Sri Lanka faced problems, Bangladesh lent 250 million for the first time. This was the first loan of Bangladesh for any country. They have again asked for a loan from Bangladesh.
Sri Lanka was quite capable of human resources and internal prosperity. Then why their condition? For more than a century, Sri Lanka has undertaken several mega projects in their country. These include seaports, airports, roads and other projects that are currently considered unnecessary.
On the other hand, Bangladesh is currently a wonder of development. It is Sheikh Hasina's contribution that has turned a least developed country like Bangladesh into a developing country on the economic index.
He has turned Bangladesh from a basket case to a middle income country. One of the main reasons behind the success of 'Bangladesh Model' is strong leadership.