Bangladesh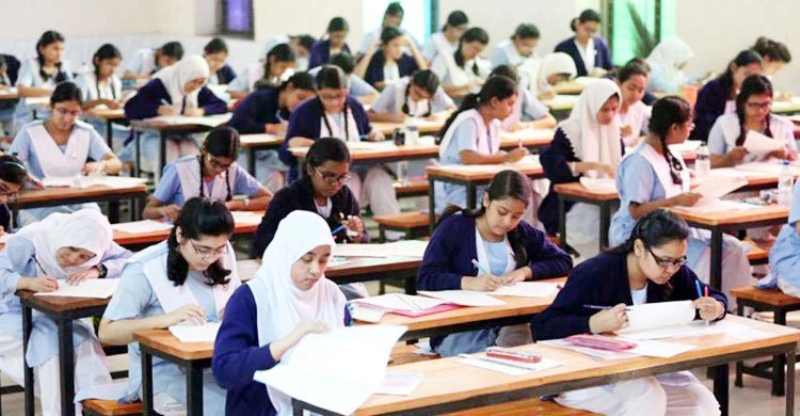 Collected
SSC exams may start on November 10-12
Dhaka, September 14: This year's SSC exams may start any day between November 10 and 12. The education boards are making all kinds of preparations for the examination. A final decision will be taken next week. Relevant sources said that the schedule will be published 15 days before the start of the test.
According to the Inter-Education Coordinating Board, all preparations are being made to conduct the SSC examination in 2021. The work of printing question papers for the examination has been completed. Question papers will be sent to the district level this week.
According to the source, the education boards want to start the examination from any day from November 10 to 12. Since the HSC examination will be held in the first week of December, it will be possible to prepare for the commencement of the HSC examination within the next one month if the SSC examination starts within the stipulated time.
It is learned that due to the epidemic corona situation, it was not possible to conduct the examination at the scheduled time, so it has been announced to conduct the examination in a short syllabus on three group-based elective subjects. Students will be given more opportunities to choose their questions. Earlier, you had to answer 6-7 out of 10 questions, but this time you will be asked to answer four.
Meanwhile, in order to avoid health risks, the examinees will be placed in the form of English letter 'Z' on the benches of the center. Everyone, including the examinees and teachers, have to enter the center wearing masks. Hand sanitizer will be kept at the entrance. Teachers and examinees have to carry out all the activities while maintaining social distance.
Professor Nehal Ahmed, president of the Inter-Education Coordinating Board, said on Monday night, "We are thinking of starting SSC exams from November 10, 11 or 12. If we can start the SSC exam at this time, it will be possible to take the HSC exam in the first week of December. The results will be released one month after the end of the test. The examination will be finalized this week in consultation with the Ministry of Education."
This time around 22 lakh students across the country have filled the form to participate in SSC and equivalent examinations. Among them there are 4,73,000 students under Dhaka Education Board.