Bangladesh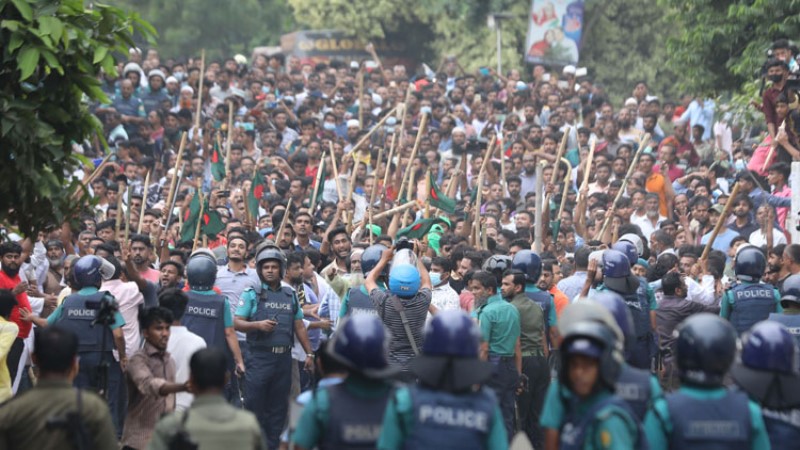 File photo
Sticks cannot be brought in processions
Own Correspondent, Dhaka, Sept 29: Dhaka Metropolitan Police (DMP) Additional Commissioner of Police (Crime and Operations) AKM Hafiz Akhter said that bringing sticks to political party rallies and processions is a 'threat to the police'.
He said that the police provide security around the rally. Carrying a stick is a threat to the police. We would request that no one should bring a stick.
This was said by the Additional Commissioner of DMP in response to a question from journalists at a press conference organized at DMP Media Center on Wednesday (October 28) afternoon.
He said that batons or indigenous weapons cannot be brought to any kind of gathering including political party's procession and meetings. No need to bring sticks. They will hold the rally and leave.
Regarding disallowing political gatherings at various places, he said, "The DCs gave their opinion after understanding the situation. Multiple organizations apply together for permission to hold an assembly. Then we do not give permission for civil protection."
The Additional Commissioner of Police also said that instructions have been given by the DMP that no one should come to the rally with sticks and national flags. It should not be an insult if the flag falls. We have no problem in giving permission to hold an assembly. But that which only threatens to create problems will not give. In other places, the programme is being held regularly."