Bangladesh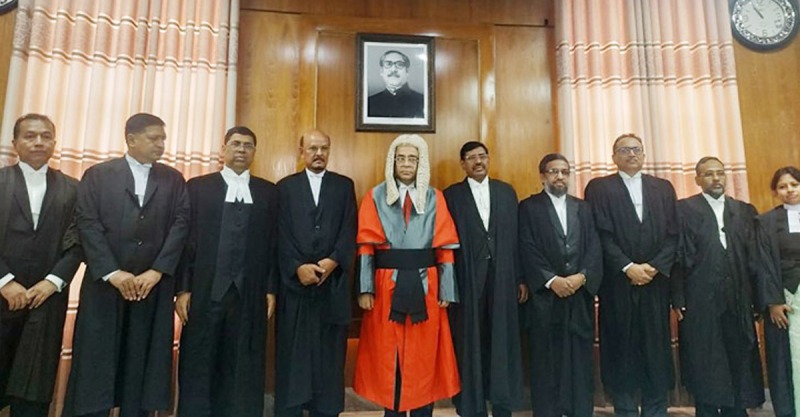 Collected
Supreme Court: Nine additional High Court judges appointed permanently
Dhaka, October 19: The Supreme Court administration has permanently appointed nine judges who were appointed two years ago in addition to the High Court Division of the Supreme Court.
They are Justice Muhammad Mahbub-ul Islam, Justice Shahed Nuruddin, Justice Md. Zakir Hossain, Justice Md. Akhtaruzzaman, Justice Md. Mahmud Hasan Talukder, Justice Kazi Ibadat Hossain, Justice KM Zahid Sarwar, Justice AKM Zahirul Haque, and Justice Kazi Jinat Haque.
The law ministry issued the notification on Monday (October 18th) following a presidential order. Their appointment will be effective from the day of swearing in. Earlier, on October 21, 2019, Chief Justice Syed Mahmud Hossain administered the oath of office to them as an additional judge at the Supreme Court Judges Lounge.
Incidentally, the High Court Division of the Supreme Court was initially appointed as an additional judge for two years. They were later appointed permanent judges of the High Court by order of the President.