Bangladesh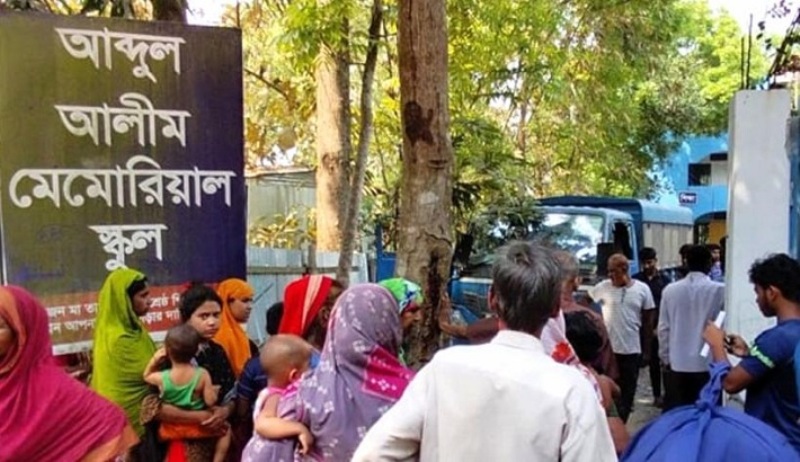 Photo: Collected
Teacher, student killed as pickup truck rams them on Manikganj school premises
Own Correspondent, Dhaka, March 22: A first-grade student and a female teacher were killed when a pickup truck rammed into the Abdul Alim Memorial School at Shibala in Manikganj. Six others were injured in the accident.
The accident took place in Tepra area of the upazila on Monday (March 21) at around 10:45 am.
The deceased were identified as Jarin Tasnim (7), a first-grade student of the school, and Fatema Nasreen, a teacher at the same school. Tasnim was the daughter of Sahidul Islam of Tepra village in Shibalaya upazila. The teacher, Fatema Nasrin, was the wife of Awlad Hossain of Vakla village in the upazila.
According to police and local sources, a vehicle belonging to the contractor NDE Company was rented and kept on the school's ground. In the morning the students come to the field during the lunch break. When the driver of the car started the vehicle, he lost control and crushed the teachers and students.
Student Tasnim died on the spot. Five-seven people, including teacher Fatima, were seriously injured. They were later rescued and admitted to the local upazila health facility where teacher Fatima died. Other teachers, including the headmaster of the school, fled after the incident. Locals detained the pickup driver.
Officer-in-charge (OC) of Shibalaya Police Station Md. Shahin said cops were deployed to the spot after receiving the information. The injured are undergoing treatments at different hospitals. Necessary legal action is being taken in this regard.